Alternative fees gain momentum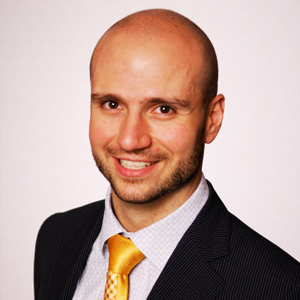 A national survey of in-house counsel has found that firms are being pressured to demonstrate cost certainty and value as corporates continue to rein in external legal spend.
King & Wood Mallesons' Compass Report 2013, released today (30 August), has found that the shift away from the billable hour is gaining momentum, with fixed and capped fees becoming the most common change to the way organisations brief external counsel.
Speaking with Lawyers Weekly, Joseph Muraca (pictured), the report's co-author and a partner at KWM, played down the significance of growing demand for alternative fee arrangements, claiming it is "old news".
"The report shows cost is important, but not the single most important factor," he said, adding that clients are more concerned with price certainty.
Cost is arguably important to the 28 per cent of corporate counsel expect to reduce external legal spend this year. The majority (47%) of survey respondents, however, indicated that they expect spend to remain relatively steady.
Among respondents from Commonwealth departments, around half plan to decrease external legal spend in the next 12 months, which the report suggests is an expected belt-tightening by the Federal Government.
But these figures are not as valuable as the report's insight into the buying decisions of in-house counsel, argued Muraca. Decisions are weighted more towards attributes such as expertise, responsiveness and availability of the individual rather than a pre‐established relationship with the firm and cost, the report found.
Expertise can take the form of commercial acumen, said Muraca, explaining that in-house counsel are increasingly looking to firms that can provide advice on both legal and business objectives. His view is supported by the survey finding that business strategy is the biggest challenge facing corporate counsel.
"As the function of the in‐house legal department becomes more commercial, corporate counsel at all levels are grappling with new challenges related to developing and implementing business strategy.
"There is a real push [within firms] to understand the commercial drivers of clients a lot better – a push to communicate advice in a form and format that helps feed into business decisions."
Survey participants were also questioned on career development, with more than 40 per cent indicating that in‐house legal careers offer better opportunities to work more closely with the business. The ability to transition into a wider range of career opportunities outside the law is also attracting lawyers to in‐house roles.
On the topic of diversity, in‐house legal teams are predominantly female; however, males continue to outrank women in leadership positions, the report found. Most survey respondents work at an organisation where more than half of the lawyers are female, but only 31 per cent have more than 50 per cent of women in leadership positions.
"Progress has been made in terms of evening the gender balance, however women are still not visible at the senior level, which is the magic bullet to breaking through glass ceilings," said Muraca.
KWM's third edition of Compass, an annual report examining the key issues and challenges facing Australian in‐house legal teams, is based on survey responses from 200 Australian corporate counsel across a range of industry sectors.