Leaving his Mark on professional regulation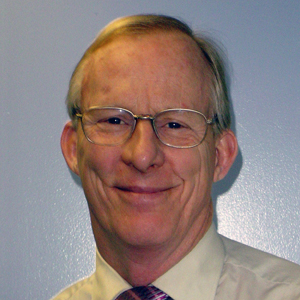 Former legal services commissioner Steve Mark has launched a private consultancy with the aim of mending the nation's "broken" regulatory framework.
Mark (pictured), who had been profession's watchdog in NSW for 19 years, and business partner Tahlia Gordon, left the office of the legal services commissioner (OLSC) last month to establish Creative Consequences.
Speaking with Lawyers Weekly, Mark said the company will consult ethics to the legal profession as well as advise governments and industry bodies on regulatory design. The ultimate aim, he claimed, is to shift the Australian model away from simply responding to complaints.
"Most of our regulatory systems ... fail to have a stated purpose other than compliance ... but complaints never themselves achieve systemic change, they only deal with individual problems," he said.
"Our regulatory model is fairly broken ... we need systemic change."
The kind of change Mark would like to see is a combination of imposed regulation and self-regulation because, he claimed, consumers do not trust the legal profession to regulate itself.
Key players in this movement include the Law Council of Australia, state regulators and legal educators, according to Mark. He revealed that Creative Consequences will pick up where the OLSC left off in developing the College of Law's ethics program.
The legal profession must also be involved in crafting regulation, he added.
"Regulation must be at the very basis a partnership between regulator and those regulated; we need to strike that balance."
In his role as legal services commissioner, Mark established a co-regulatory system with the state's Law Society and Bar Association that focused on reducing complaints against lawyers rather than prosecuting offenders.
Mark also assisted the Canadian Bar Association to roll out an ethical self-assessment process that his office originally developed for incorporated legal practice, and is currently working with the Irish government to implement a new regulatory model that takes its cue from the NSW system.
Closer to home, Mark is in talks with a number of firms about improving their own "ethical framework". He claimed the commoditisation of law and proliferation of social media, among other factors, are challenging the current approach to ethics within firms.
"What's happening around the world is a revolution in the way that services are provided and law is understood and developed [and] the legal profession needs to meet those challenges."