Exclusive: Lawyers disgruntled over pay freezes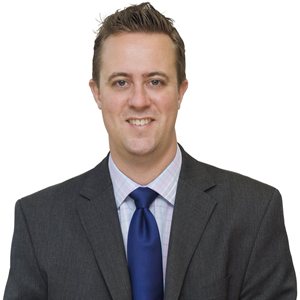 Most top-tier firms instituted pay freezes this past year, increasing the rate of job dissatisfaction among lawyers, a national recruiter has found.
Taylor Root's annual salary survey, released this week, has revealed that lawyer remuneration at most of the nation's largest firms has remained stagnant since last year.
Matt Harris (pictured), head of private practice recruitment at Taylor Root, told Lawyers Weekly that there is escalating dissatisfaction among candidates, particularly those in practice areas that are bringing in higher revenues than others.
"If work volume is increasing, but team sizes are shrinking, it's not surprising that lawyers [who are] consistently 20, 30, 40 per cent over budget are taking the news of frozen salaries badly."
This frustration is sending lawyers to smaller, leaner, high-performing transactional or contentious teams that compete with the traditional top tiers for work and clients, according to Harris.
"These arguably more nimble members of the chasing pack ...  who genuinely rub shoulders with, and successfully compete against, teams from the big firms ... can do very well from any fallout or dissatisfaction at the Big Six firms," he said.
He added that this group of "high-calibre boutiques" can offer closeness to clients, a shorter path to progression and better financial rewards – selling points that are resonating with disenfranchised partners at the top tiers.
Harris' view is echoed in Taylor Root's Legal Private Practice: Market Update and Salary Guide 2013, which found profitable boutique firms are leading the market with salary packages.
According to the Guide, a lawyer at a top tier in Sydney and Melbourne with more than 10 years' experience can expect to earn up to $280,000 compared to a mid tier, where the salary band maxes out at $220,000 in Sydney and $210,000 in Melbourne. The salary packages of what Harris described as "profitable boutiques" have been incorporated into the top-tier bracket.
Across all tiers in Sydney and Perth, earning a six-figure salary starts at the three years' experience mark, while lawyers at mid tiers in Melbourne and Brisbane will have to wait until their fourth year of practise.
Remuneration for lawyers on the west coast remains on par with figures for Sydney and Melbourne.
The salary survey also found that pay reviews in 2013 have been distinctly average or non-existent, even worse than last year's result of an average of five per cent pay increases. Of the firms who have reviewed base salaries, increases of between four and six per cent have been awarded for this coming 12 months.
The firms on track with pay reviews and bonus payments are using it as ammunition when competing for candidates, Harris pointed out.
Global mergers have had little impact on salary, he continued, but hastened to add that the majority of newly-merged top-tier firms have done little external recruitment,  which is preventing Taylor Root from performing a thorough salary analysis.
However, Harris revealed, salaries at some recent independent arrivals in Sydney have been noticeably higher than those expected within merged firms that included a domestic party.
Positive news for unemployed graduates, who have voiced their concerns over the shrinking jobs market in Australia, is that since early August there has been a notable increase in the flow of job vacancies, claimed Harris. The roles are all from firms outside of the Big Six, he said, but added that confidence across the entire profession is improving.
"Now the challenge is to get this message and move this confidence into the minds of candidates as, right now, I think many lawyers might be surprised at the number and quality of options out there.
"There's a sense we might be reaching the end of a very long, very dark tunnel."