Fertile ground for claims against advisers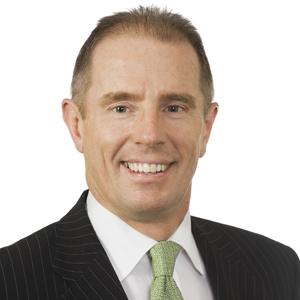 Australia's growing "class action mentality" and the emergence of litigation funders have created fertile ground for claims against participants in the financial services sector, says law firm partner Geoff Connellan.
Law firm Moray & Agnew Lawyers surveyed over 150 professional indemnity (PI) insurance professionals, advisers, brokers and service providers earlier this month, finding almost half the respondents expected companies and/or directors would seek greater protection to guard against class actions and many (20 per cent) forecast greater restrictions would be imposed on terms.
Moray & Agnew partner Geoff Connellan (pictured) said Australia's growing class action mentality — in addition to the lingering aftermath of the global financial crisis and the emergence of litigation funders — had created "fertile ground" for claims against participants in the financial services sector.
"While litigation funders play an important role — particularly by assembling smaller claims which would not be economically viable to pursue individually — they are also prompting companies and directors alike to seek greater protection," says Connellan.
"Financial advisers and dealer groups are at risk, with 34.85 per cent of our respondents predicting that profession will experience the highest level of claims activity in the next 24 months."
The survey also found 12 per cent believed the reforms would actually squeeze small and independent players out of the market. Only one in 10 said Future of Financial Advice (FOFA) reforms would help the industry regulator weed out rogue traders.
"The financial services industry formed the view early on that FOFA would push up the cost of financial advice, so in that respect these results are not surprising," Connellan said.
"However, if the objective of the reforms was to provide further protection for consumers, the industry is dubious that outcome will be achieved."