Slaters revenue expected to crack $200m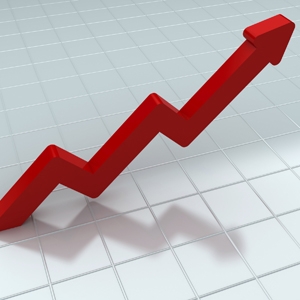 Slater & Gordon's revenue for the 2011/2012 financial year is expected to exceed $200 million, with the firm's recent UK acquisition adding to this.
iv>Without taking into account the recently announced acquisition of UK firm Russell Jones & Walker, Slater & Gordon expects revenue in excess of $200 million, but if the acquisition is completed as planned in April, the new UK business will provide the firm with an extra $16 million in revenue for the year. 
According to the firm's latest half year financial results released this week (14 February), the firm's revenue has increased from $84.8 million for the half year ending December 2010, to $99.5 million for the half year ending December 2011, with a stronger second half expected.
While the group's consolidated profit for the six months ending 31 December 2011 declined from $13.3 million to $11.8 million, Slaters' total revenue increased by 17 per cent.
"It's mainly seasonality," said Slater & Gordon managing director Andrew Grech of the firm's half-year slide in profit. "Our first half is always a little bit softer in profit terms than our second. We've had a few integration problems with the Keddies business. So overall, in full year terms, we feel that we're on track for a good result."
According to the report, revenue from the former Keddies practice was around $4 million below expectations in the first half, but a stronger result is expected for the second half. The vendors of the Keddies practice agreed to a $3 million reduction in the consideration paid for the practice with the total consideration for the Keddies acquisition now reduced to $32 million.
"Integration is always an issue and it's not unusual, I think, to have a few stumbling blocks along the way," said Grech. "Certainly, these were more pronounced problems than we've experienced. For example, in the Trilby Misso business it was a much smoother integration process. But we're on top of that now and staff are very settled and working on our practice management systems, [and] applying our practice standard."
While there have been teething problems, Grech emphasised the significance of the Keddies acquisition in terms of expanding the firm's presence into the Western Sydney area.
"It's very important to remember that strategically we wanted to acquire that practice to develop a footprint in Western Sydney, which is very important when you're serving every day people. You need to be where they live and [the acquisition] was the best way for us to establish a presence there," said Grech.
"It is also pleasing to note that our other personal injuries practices were around or ahead of expectations for the half."
Grech told Lawyers Weekly that the firm's UK acquisition is on track for its scheduled settlement in April, but depends on the licensing process.
"It's subject to being granted a licence by the regulation authority in the UK and they've been very cooperative and constructive so we believe that we'll be granted the licence in the next several weeks," he said. "At the moment, we believe it's on track for completion but if there's some delay in the licensing system, which is possible, it might need to be put back for a few months."