You're fired! More firms get dumped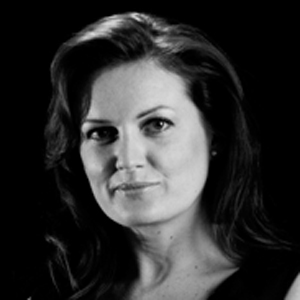 A global study has found that more firms were fired this year than last, mostly due to price and budget allocation.
A total of 33 per cent of global companies dumped their law firm in 2013, up three per cent on the previous year, according to market researcher Acritas' report titled Winning and Losing Business: Clients' Candid Views on Why They Hire and Fire Their Law Firms.
Most (26%) in-house lawyers said that price and budget allocation was behind their decision. A further 19 per cent said they parted ways with a firm because it was simply too expensive.
Sarah Chisman-Duffy (pictured), head of Acritas Asia-Pacific, told Lawyers Weekly that cost remains top of mind for GCs, who face mounting pressure to do more with tighter budgets.
Most are spreading resources across a range of firms, she claimed, sending "bet-the-company" work to elite firms and dividing everything else among "value players" in the market.
"It's about getting that perceived level of quality, but at a more suitable price point," she said, revealing that three of the top four most-fired firms were "market-leading, premium global practices".
She clarified, however, that slashing rates is not the answer; clients are willing to pay top dollar for legal services as long as a firm can demonstrate value for money.
The firms that are doing this particularly well are "challenger brands", said Chisman-Duffy, singling out  Norton Rose Fulbright, DLA Piper, Baker & McKenzie and K&L Gates.
Challenger brands are winning the most work and have gained favour more rapidly than others for their high levels of customer service, competitive rates and wide geographic spread, the research found.
Geography was a key factor in the hiring decision of an Australia-based GC in the real estate industry. "We started getting institutional investment interest from the US. That justified going to a US firm," the report quoted.
The GC also claimed location can limit options for firms: "We have got more property in a particular state where none of the other major law firms have a base."
A total of 17 per cent of in-house lawyers hired on the basis of geographic presence; however, the most sought-after firm attribute was subject matter expertise (37%), with cost swaying just 11 per cent of in-house counsel.
Around 10 per cent of the 968 senior in-house lawyers surveyed were Australian. All head up legal departments in $50-million-plus revenue organisations across industry sectors.