Independents' day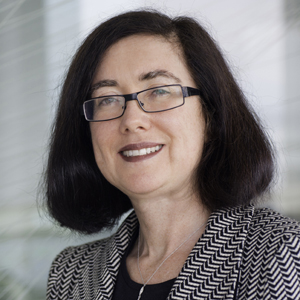 Leading independent firms have inched ahead of globals in securing more private practice finalists for the 2013 Lawyers Weekly Women in Law Awards.
Leading independent firms have inched ahead of globals in securing more private practice finalists for the 2013 Lawyers Weekly Women in Law Awards.
A total of 12 awards finalists are from three of Australia's largest independents, compared to 11 finalists from international firms.
Corrs Chambers Westgarth leads the pack with five finalists, one in each private practice category. Gilbert + Tobin comes a close second with four, followed by Minter Ellison, which has three finalists.
Leading the way for the global firms is King & Wood Mallesons, securing four finalist spots.
The Awards will be held at the Sofitel Hotel in Melbourne on Friday 18 October. Tickets can be purchased here.
Gina Cass-Gottlieb (pictured), a partner at the fiercely independent Australian firm Gilbert + Tobin, is a finalist in the Jacinta Fish Legal Mentor Award. She told Lawyers Weekly that she is excited to be recognised in a category that she considers "very special".
"[The Award] gives an emphasis to a role that I think is very important," she said.
As a senior partner in G+T's competition and regulation (C+R) practice, Cass-Gottlieb has both mentored and sponsored numerous female lawyers through to partnership.
She said mentoring can be an antidote to the stresses of a career in the law: all lawyers, regardless of gender, can air their concerns and gain advice on how to better manage challenges.
Female lawyers, however, do face unique challenges to men, she added; for example, many women are at a pivotal point in their career (senior associates on the path to partnership) when they are faced with the choice of starting a family.
"My son is now 21, but I remember acutely the thought process I went through – I questioned the timing and what stage should I have reached in my career before starting a family," said Cass-Gottlieb, revealing that she joined the G+T partnership in 1995 soon after becoming a mother.
She also claimed that women can find it harder to present with confidence than their male counterparts and hopes that, through her mentoring role, she can help female lawyers feel more self-assured.
A young solicitor, who has been named a finalist in the Future Star Award category, echoed Cass-Gottlieb's sentiments that there is much to gain from mentoring, being a mentee herself at Colin Biggers & Paisley.
Kyrren Konstantinidis told Lawyers Weekly that Antony Riordan, a partner and the head of the firm's corporate and dispute resolution group, has been her mentor – a relationship she values highly.
Riordan and other senior partners at the firm have entrusted Konstantinidis with many complex pieces of work over the past 12 months, including more than 10 contested directions hearings, five contested interlocutory applications regarding issues of privilege, discovery, and objections to production under subpoena.
Konstantinidis was also involved in a Supreme Court Reference in a multi-million dollar construction dispute, during which she acted on behalf of one of the 14 defendants and played a key role in advising the client on strategy, drafting submissions and affidavit evidence, and directly instructing counsel.
The 27-year-old looks set to become a partner but admitted that she must first hone her legal skills.
"I wouldn't discount partnership pathways [but] the strength I want to build is working on owning the client's problem and doing everything possible to help them succeed," she said.
The Lawyers Weekly editorial team selected three to six finalists for each competitive category. An independent panel of judges then selects the winners.
The evening's showcase award, the Lasting Legacy Award, will be handed out on the night to one of the profession's leading lights.
Finalists for the he Sheahan Lock Partners Junior Counsel Award and the Senior Barrister Award will be announced next Wednesday in the weekly, Bar-focused Wig + Chamber e-newsletter.
All the Women in Law Awards finalists from private practice and in-house:
The Future Star Award
Abigail Haseltine: Gilbert + Tobin
Amelia Ho: Corrs Chambers Westgarth
Kyrren Konstantinidis: Colin Biggers & Paisley
Lisa Nash: Gadens Lawyers
Kimberly Statham: Singtel Optus
Vanessa Warburton: Minter Ellison
The Female Partner Award
Anne-Marie Allgrove: Baker & McKenzie
Virginia Briggs: Minter Ellison
Gillian Brown: Minter Ellison
Jenni Hill: Norton Rose Fulbright
Rachel Launders: Gilbert + Tobin
Sandy Mak: Corrs Chambers Westgarth
The ACLA In-House Award
Jasna Bratic, General Counsel, Lonely Planet
Betty Ivanoff, Group General Counsel, GrainCorp
Kate Olgers, General Counsel, Banking Products & Markets, National Australia Bank
Emma White, Director, Office of Legal Services Coordination, Attorney-General's Department
The Jacinta Fish Legal Mentor Award
Gina Cass-Gottlieb, Gilbert + Tobin
Annette Hughes, Corrs Chambers Westgarth
Mary-Anne Ireland, Salvos Legal
Kristen Lopes, Colin Biggers & Paisley
Patricia Matthews, King & Wood Mallesons
Claire Rogers, King & Wood Mallesons
The Forensic Document Services Law Student Award
Caitlin Edwards, University of Melbourne
Roberta Foster, Monash University
Raeesa Rawal, Monash University
Jessica Rosla, Trainee at Nowicki Carbone Lawyers
Rosemary Tabuai, University of New South Wales and Gadens Lawyers
The Taylor Root Law Firm Diversity Award
Ashurst
Baker & McKenzie
Corrs Chambers Westgarth
Gilbert + Tobin
Herbert Smith Freehills
King & Wood Mallesons
The Negocio Resolutions Pro Bono Award
Sarah Curnow, Squire Sanders
Anne Greenaway, Lawyers for Companion Animals
Patricia Matthews, King & Wood Mallesons
Anna Ross, Corrs Chambers Westgarth
Heidi Nash-Smith, Wotton + Kearney
Christine Willshire, DLA Piper