Leading in-house figures to discuss what goes outside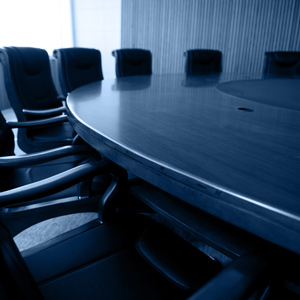 An elite group of general counsels will discuss the results of a legal process outsourcing survey in Sydney this week.
Last month, Lawyers Weekly and Integreon launched a first-of-its-kind survey in Australia that invited senior in-house lawyers to tell us whether they had established links with legal process outsourcing (LPO) providers, and what role, if any, external law firms had played in that process.
Betty Ivanoff, the group general counsel at GrainCorp, and Colin Mitty, the general counsel at Dimension Data, will be part of the eight-member panel discussing the survey's results.
More than 60 companies were represented in the survey.
While the full survey results will be presented at the panel discussion on Thursday (26 September), the survey has shown that general counsels believe it is a "buyer's market", with in-house heads claiming they have the leverage to demand the provision of LPO options from law firms.
"It's unlikely that organisations will ever blindly return to paying sky-high prices for legal services," said Kate Robinson, the account manager, legal services, with Integreon in Australia in August when the survey was launched. "General counsels want costs to be aligned with value. High-end legal advice can carry a high cost, but it's also adding value.
"However, completing routine tasks at high prices is not value."
A range of sectors will be represented by their respective legal heads at Thursday's discussion.
Tania Noonan, the senior disputes counsel at AMP Capital, Jonathan Downes, the general counsel at Genworth Financial, and Maria Polczynski, the head of legal at the Bendigo and Adelaide Bank, are three senior corporate lawyers from the banking & finance sector that will be attending.
Other attendees will include Alexandra Rose, the general counsel and company secretary at the Benevolent Society, and David Fox, the general counsel at Hills Holdings Limited.
ACLA CEO Trish Hyde will act as the discussion's facilitator.
Polczynski was named Corporate Lawyer of the Year at the annual ACLA Summit and Awards in 2012, and this year Rose took home the ACLA Corporate Counsel Award at the Lawyers Weekly Australian Law Awards.