Losing clients costs firms dearly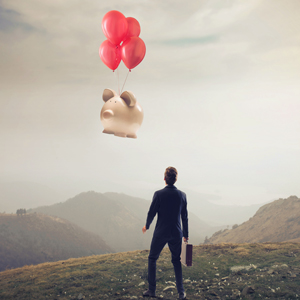 Replacing a lost client can cost law firms up to 10 times more than if they had retained them, according to a leading global brand and marketing consultant.
Keith Wells (pictrued below), the head of Asia-Pacific markets at management and consultancy firm Kerma Partners, cited a 2012 survey by Acritas that showed that 30 per cent of global companies had dumped a law firm in the preceding 12 months (this figure jumped to 33 per cent this year).
He claimed that, while the top reason respondents gave for dropping their law firm was price, this was not really the case.
"Price is only a reflection of the value they've received; nobody ever loses [a customer] on price – it's the perception of value," said Wells.
Wells also spoke about how to build a successful brand during his presentation at the Janders Dean Knowledge Management Conference last week (19 September).
"Brand is one of the most overused words in the world [and] in the legal sector it's one of the most abused words," he said.
He criticised the way law firms define themselves, saying the profession is "very narrow and very introspective, and it can't be".
He added that, when it comes to branding, there is too much focus on logos and the presentation side of the brand, rather than establishing a solid structure in the firm on which a strong brand can be built.
"[A brand] has to work from the inside out first," said Wells. "[In law firms] the people are your brand."
Wells also cautioned firms to be aware of how their brand is perceived by consumers and the outside world in general.
"There's a world of difference between brand awareness and brand understanding ... if you're well known for the wrong things it's a real hindrance, so we need to make sure we understand the meaning of our brand."
Wells spoke at the conference alongside the founder and executive partner of Kerma Partners, Michael Roch, who also warned that the legal profession needs to be more outward looking.
"Law firms are very good at looking at their main [law firm] competitors ... but they are completely blindsided by other folks that are breaking into the law firm space," he said.