Firms manually losing money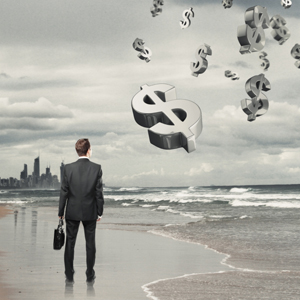 New research has found that firms could be losing out on $51,000 in charge-out rates per partner each month because fee earners are failing to make efficient use of new technologies.
More than a third of respondents to a Thomsons Reuters survey, The impact of research and workflow technology on Australian legal professionals, said they relied exclusively on 'manual' processes to track their billable time, but more than half (56%) of those admitted to underestimating their hours, with an average inaccuracy of 30 to 40 per cent.
Based on an average solicitor charge-out rate of $300 per hour this could equate to a loss of $20,000 per month; with a partner rate of $800 per hour the loss could be $51,000, according to the survey.
"Firms that fail to adopt new technologies leave themselves open to being less competitive than those that do," said Carl Olson, commercial director of Thomson Reuters Legal (Tax & Accounting ANZ). 
More than three quarters (76%) of respondents said their lack of knowledge of how to make the most efficient use of workflow and research tools led to a significant waste of their firm's time; only 17 per cent said they got the most out of the current workflow and research tools at their disposal, while just 11 per cent said their firm offered formalised training for new technologies.
Other areas where respondents said they relied exclusively on 'manual' processes included workflow management (41%), legal research (38%), tracking billable time (37%), client cost ledger (35%), document management (31%) and document production/assembly (19%).
The top reasons for respondents failing to adopt new technologies were a greater trust in 'traditional' methods (43%) and technophobia (32%).
Law firms' lack of willingness to change was highlighted at last month's Janders Dean Knowledge Management Conference.
"[In some firms] the typewriter has just been replaced by Word and not much else has been done to see how we can speed up our delivery," said Michael Roch, the co-founder and executive partner of management and consultancy firm Kerma Partners, when speaking at the Conference.
Olson said: "It's surprising to see so many firms still relying on so-called 'manual' processes, despite the availability of proven and trusted time-saving alternatives such as online research portals and sophisticated practice management software.
"In some cases this costs time, but when a fee earner undercharges their hours, it's a case of directly losing money." 
The survey found that fully-automated solutions could offer 50 per cent time savings in the areas of workflow management, legal research and document production/assembly; and savings of 25 per cent in tracking billable time, client cost ledger and document management.
The research also highlighted a lack of fee-earner time analysis, with just 21 per cent of firms analysing fee earner's figures on a monthly basis and 19 per cent never doing it; 16 per cent analysed the figures every six months, and 37 per cent yearly.
More than 80 senior fee-earning legal practitioners in medium-to-large practices were surveyed in August this year.