Family law pro bono not a firm problem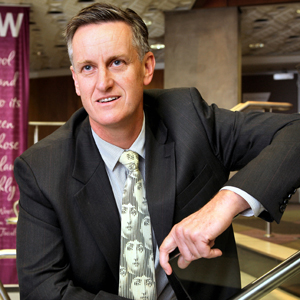 Many large and mid-size firms won't provide pro bono assistance in family law matters, claiming it is the Government's responsibility.
A report released today (4 October) by the National Pro Bono Resource Centre (NPBRC) has found that there is a broadly held view among the legal industry's big players that a firm's pro bono policy should not extend to areas considered to be the responsibility of the Government and where legal aid funding is available.
NPBRC conducted structured interviews with more than 60 stakeholders with a direct involvement in pro bono and/or the family law system, including medium-to-large law firms, family law practitioners, community legal centres and government bodies.
The research revealed that, unlike family law practitioners, many top-tier and mid-tier firms take an organised, systematic approach to pro bono work and target legal need in areas where no publicly-funded legal services are available. This is a key reason why pro bono in family law is so difficult to obtain from these firms, according to NPBRC director John Corker (pictured).
The pro bono coordinator of a mid-size firm claimed that government should be held accountable for providing adequate access to publicly-funded legal services in family law matters.
"There are numerous examples of the Government trying to shift its responsibility to the private profession – we can't let that happen in family law," the respondent wrote.
The report also noted that family law is a highly-specialised practice area and many larger firms don't have the necessary expertise to take on this kind of specialist work. NPBRC highlighted the consolidation of legal practices as one of the reasons fewer large and mid-size firms have expertise in family law.
A host of other issues that can influence firm decisions about the type of pro bono legal work it will undertake are outlined in the report, including family law's lack of discrete tasks, legal or commercial conflicts, and means and merit considerations.
Earlier this year, the NPBRC released the results of its National Law Firm Pro Bono Survey, which found that the average number of pro bono hours per lawyer per year had increased when compared to the last survey two years ago.