The house stripped bare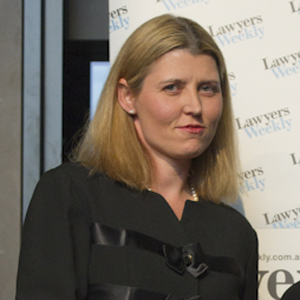 There has not been much change in the corporate kitty for in-house lawyers over the past 12 months, but it could be worse, they could be in private practice.
The in-house sector is increasingly becoming characterised by the haves and the have-nots.
General counsels with ASX100 companies can expect seven-figure salaries in many instances, while for the rank and file, any salary increases are barely keeping pace with inflation.
In August, Mahlab released its corporate salary survey, which showed that in 2012-13 the average percentage increase in salaries for corporate lawyers was 2.8 per cent. In 2011-12 it was 4.42 per cent and in 2010-11 it was 4.69 per cent.
"This year has been more difficult because in-house teams are shrinking as general counsels are under more pressure to prove the value of their legal spend," says Alexandra Rose (pictured), the general counsel and company secretary at the Benevolent Society.
In late 2012 Rose was the editor of the ASX100 General Counsel Report.
The survey found that the average remuneration package for general counsels classified as key management personnel in ASX100 companies was $1.22 million.
Rose recognises the increasing dichotomy that exists between the top end of the corporate pay tier and the majority of in-house lawyers below that.
She believes this situation has been exacerbated by the shelving of bonus payments to in-house lawyers across the corporate spectrum.
"A lot of bonuses are just not happening, whereas three to five years ago a significant part of your salary would be in bonuses.
"No one is crowing about their bonus now."
Grass not greener on the law firm side
Despite these frugal times in corporate Australia, there is not an exodus of in-house lawyers to private practice.
In fact, it is the other way around.
"Recently we interviewed a lawyer who wanted to join our team," says Josh Box, a director of the legal consultancy Plexus. "She was on the partnership track, was in line for promotion, and her supervising partner said 'I can't guarantee you a promotion to partnership', and when she said she would move in-house he replied 'I can't blame you, it is very tough to move up the ladder'."
Box's services and that of Plexus are in great demand by in-house teams that are under-resourced, with revenue at Plexus doubling for 2012-13.
He said that in his discussions with general counsels, they are feeling the strain.
The expectation is that businesses will grow again, so revenue will grow again, but margins will be tight and there will be increased costs pressure as the job gets more complicated.
"It is not just doing more with less, it is doing less with less, focusing the in-house team on only doing what is absolutely strategically important because they don't have the bandwidth to do anything else."