MB class action against Leighton 'imminent'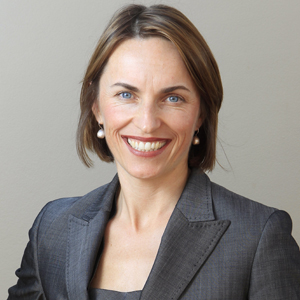 Maurice Blackburn is about to file a shareholder class action against Leighton Holdings despite being beaten to the post by a former Minter Ellison partner.
Rebecca Gilsenan (pictured), a principal at Maurice Blackburn, revealed to Lawyers Weekly that the firm will lodge a statement of claim alleging breaches of continuous disclosure obligations against Leighton "imminently".
Gilsenan said the firm has been working on the claim, which involves more than 2000 shareholders, for almost two years, and has recently been engaged in mandatory pre-litigation discussions with Leighton, represented by Allens.
However, it took former Minter Ellison partner and owner of Melbourne City Investments, Mark Elliott, just 24 hours to file a writ against Leighton in the Supreme Court of Victoria, where "reasonable steps" requirements were repealed in March 2011 following a change of government in Victoria. The writ was lodged on 4 October, the day after Leighton officially responded to bribery allegations made in a series of Fairfax Media reports; it alleges breaches of continuous disclosure obligations under the Corporations Act, including the failure to reveal allegations of corruption against senior officers in charge of a $750 million oil pipeline contract in Iraq.
Gilsenan is unsure of how Elliott's personally-funded class action will interfere with Maurice Blackburn's claim, which is being backed by litigation funder ILFP. She stressed, however, that class actions require a thorough investigative process and parties, including private litigants, should exercise care.
"I don't think these things should be approached hastily ... class actions are complex, risky and expensive undertakings," she said.
Maurice Blackburn's claim, as it currently stands, focuses on three areas of Leighton's operations for the period August 2010 to April 2011: its Al Habtoor operations in the Middle East, Brisbane Airport Link project and Victorian Desalination Plant project. The crux of the claim is that these projects suffered a number of undisclosed problems that, when disclosed, led to massive, unexpected write-down's in April 2011 and the worst annual loss in the company's history.
Gilsenan said the firm is currently considering whether to revise the claim to include the allegations of impropriety published by Fairfax Media.
"The allegations that have emerged in the last week taint the landscape a little bit ... we're having to pause and assess whether we're going to change the extent of the claim," she added.
Even if the scope of the claim is widened to include recent revelations, Gilsenan does not expect the firm will seek damages to the value of $1 billion, a figure alluded to by Elliott.
Gilsenan added that the scope of Elliott's class action is currently unclear, but also admitted that the role of private enforcers, such as individual litigants and investigative journalists, is important in ensuring listed companies meet their compliance obligations.
"The Leighton circumstances highlight that there is an important role for private litigants and investigative journalists to work in complement to what regulators do."