Hopes perception will become reality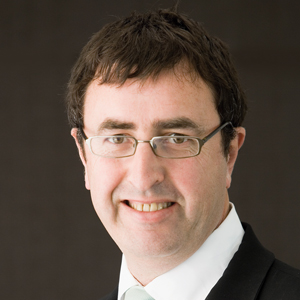 An exclusive Lawyers Weekly panel of law firm partners has welcomed the change in Federal Government as business confidence shoots up.
Five prominent partners from a mix of global and national firms met at Gadens Lawyers in Sydney on 30 September to discuss the topic of Will the election result kick-start legal activity in the last quarter of 2013?
Banking and finance expert Paul Armstrong from Gadens, noted Corrs Chambers Westgarth M&A lawyer Andrew Lumsden (pictured) and Minter Ellison chairman Bruce Cowley represented national firms.
The head of Squire Sanders in Sydney, Campbell Davidson, and K&L Gates partner Alice DeBoos, one of Australia's foremost employment and industrial relations lawyers, completed the panel.
Burrows Legal sponsored the event.
"M&A is a confidence play," said Andrew Lumsden. "In the last 18 months of the previous government there was a real sense they didn't know what they were doing."
While it's not surprising that Lumsden, a former chief-of-staff to treasurer Joe Hockey, would heavily criticise the previous Labor government, all of the panellists were optimistic that a change in government would see a change in the fortunes of the domestic legal market.
"Clients are now prepared to invest," said Armstrong (pictured left)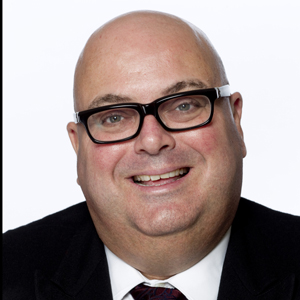 . "They are looking to increase their working capital and increase their opportunities."
Industrial relations has traditionally been a political football during federal election campaigns. During the most recent campaign, the Labor Party attempted to scare voters into believing that an Abbott government would see a return to WorkChoices-style policies.
DeBoos said that employers did not expect to see industrial relations become a flashpoint in the first term of the Abbott Government in a similar vein to the last term of the Howard era.
"In our area of law perception is an amazing thing and drives the reality," said DeBoos, adding that there was no indication there would be significant amendments to the Fair Work Act in Abbott's first-term.
"This uptick in confidence will certainly have an effect on the work we do. People have been sitting on large projects and large pieces of strategic work, and we have found them really lacking over the last six months," said DeBoos when talking about what has been a slow year thus far in transaction and property markets.
"I think that is because of this perception; 'oh we will just wait and see what happens with the election', even though it makes no logical sense because our laws won't change."
As DeBoos noted, the perception of the Coalition as having a pro-business agenda was providing enough of a spur in the business sector to return a little bit of swagger to the strut of transaction lawyers.
"One of the major factors is sentiment, and the confidence that flows through to consumers and business as well," said Campbell Davidson. "Just because we have a Coalition government, that has not been a quantum leap, but Mr Abbott saying he wants to be an infrastructure Prime Minister is a good message and helps with the sentiment."
Death of the resources sector greatly exaggerated
There was equanimity around the table that the resources sector was one area in particular where law firms were hopeful of an uptick in work.
Many economists linked a rise in Australia's unemployment rate in August to redundancies in sectors reliant on infrastructure work, such as construction services and engineering.
Davidson said the Abbott Government's plan to repeal the Minerals Resource Rent Tax (MRRT) was welcomed, but it won't be a panacea to the sector's problems.
"The impact of [MRRT] was far less than what it was held out to be in its first formation and also later," he said. "[Scrapping the tax] is positive and a good thing for my colleagues in the west (Perth) and for my clients."
Lumsden, the head of the Corrs China group, went further, arguing that the business community had lost confidence in the previous government over its handling of issues such as the MRRT and the carbon tax.
"The MRRT, in its conception and design, was fundamentally flawed," he said. "Everywhere I went in China, this tax was talked about and it was talked about in the context of sovereign risk.
"I do not think a country like Australia wants to have the phrase sovereign risk associated with it."
New government but same legal issues
The panellists agreed that while the Abbott Government would have a profound effect on policy and hopefully that would increase their work flows, the strategic imperatives for law firms remain the same.
"These are challenging times to be in the legal profession, but it presents an awful lot of opportunities," said Bruce Cowley. "Because the environment is so competitive it provides an opportunity for you to create inroads with new clients and people you haven't acted for before... but it requires a degree of innovation and those that are innovative will be the ones who are the most successful."
Providing alternate fee arrangements and reducing the size of teams on transactions were also cited as areas where general counsels were placing pressure on law firms.
"All of our clients are very sophisticated users of legal services, and I think some law firms are catching up to what their clients expect," said Armstrong. "Gone are the days where you can have five or six lawyers working on a commercial lease or something of that nature.
"Clients just won't allow that sort of thing to occur anymore."