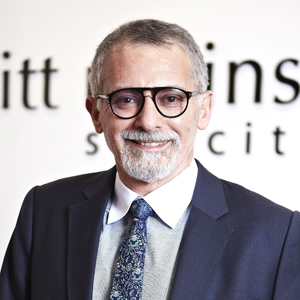 A firm that is famous for picking fights with some of Australia's largest corporations and law firms has declared there is also a time for peace.
Levitt Robinson opened up Mediation Central, a facility designed for alternative dispute resolution (ADR), in the inner-city Sydney suburb of Surry Hills on 9 October.
Speaking to Lawyers Weekly at the launch, the firm's principal solicitor, Stewart Levitt (pictured), said the Centre is deliberately situated out of the CBD to provide a forum for disadvantaged clients.
"People down this end of town are deprived access to the top-quality facilities that the top- tier law firms and accountancy firms have at the other end of town," said Levitt, adding that the Centre's ground-floor digs and proximity to cafes, pubs and parks is also part of its selling point.
"I have been involved in numerous large-scale litigations, and you are often locked down on the 17th floor of a building, and you want to get out for a coffee or a smoke or just to relax and change the atmosphere," he said. "It just seems to me that to be able to get out and stretch your legs is a resource that none of the present facilities can offer."
Levitt Robinson has garnered a reputation for its no-hold barred litigation tactics, often taking on large corporates represented by larger firms.
It has launched, or flagged it will commence, class actions against Macquarie Bank, the Commonwealth Bank of Australia, Westpac and the Bank of Queensland with regard to the role those financial institutions played in the collapse of Storm Financial.
The firm has also accused ASIC of giving misleading advice to Storm victims and had previously told Lawyers Weekly that Slater & Gordon did the Commonwealth Bank's bidding with regard to a settlement the large plaintiff law firm reached on its own Storm Financial class action.
Queensland Premier Campbell Newman has also come into the sights of the firm over his government's handling of indigenous issues.
"We are fighting with everybody on everything," said Levitt when asked where the firm was at with its numerous high-profile litigation cases. "This [Mediation Central] is my other outlet.
"There is plenty of time for a fight, but there is also a time for peace."
NSW Governor Marie Bashir and a number of barristers attended the opening.