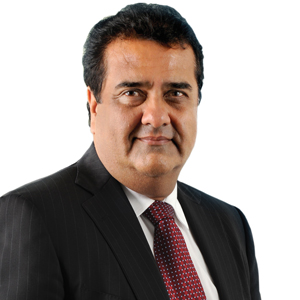 The executive partner of one of the only local firms to have an on-the-ground presence in India has revealed his firm has further plans to expand in Australia.
Sunil Lal (pictured), Kaden Boriss' executive partner, said the firm, which recently added a Brisbane office to its existing practices in Sydney and Canberra, is also looking at opportunities in South Australia and Western Australia.
"[We are] already in discussions in SA and WA," Boriss told Lawyers Weekly. "Not necessarily in the insurance area ... we are now looking at property and the commercial-corporate sector as well.
"Clients ... want us to expand and be able to provide uniform services beyond NSW and the ACT."
The Australian branches of Kaden Boriss are primarily insurance-based; the firm joined forces with Brisbane-based insurance specialists MVM Legal, which became Kaden Boriss Brisbane, on 1 October.
In Australia, about 60 to 70 per cent of the firm's business is from insurance clients, with around 35 per cent of its client base being international companies.
However, the firm's unique selling point is that it is has a practice on the ground in the Indian capital New Delhi.
Kaden Boriss was initially founded in New Delhi 10 years ago, with the Sydney office opening in 2011; however, despite it being founded elsewhere, the Sydney office is now the firm's head office, with Lal operating from there as executive partner and office managing partners sitting in New Delhi and Brisbane.
According to Lal, the firm's offices are fully integrated, apart from in the financial sense.
"Foreign firms are not allowed into the Indian markets ... so we cannot financially integrate, but in terms of everything else, the way we work and function, we are fully integrated, so what you find here you find over there.
"We've had staff from here go across to New Delhi for a couple of weeks and just learn about the Indian way of doing things; in addition, we've trained them to the international way of doing things, and it's worked quite well," added Lal.
 Most of the clients of the firm's New Delhi office are international; with many being international companies looking to expand into India or Indian companies looking to expand internationally; the firm is also looking to open an office in Dubai in the next six months "once the regulatory guidelines are met".
"We're allowing six months but I'm hoping something will come about sooner than that," Lal told Lawyers Weekly.
"Both our New Delhi office and our Dubai office are commercial-corporate based and we find that a large number of our corporate clients are international and we find we are able to expand our services [to Dubai] with the same client base," said Lal when asked why the firm had decided to set up an office in the Gulf.
The firm has seven partners in Australia and works with clients including DP World; Allianz Insurance; QBE; CGU; Wesfarmers and Serco Sodexo, with Lal describing their client following here as "very strong".
"We're new to the market [in Australia]. We had to be different in the way we provide services and the services we provide because we are up against some real established firms that have been here for many, many years," he added.