Drivers of diversity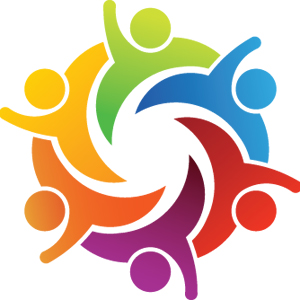 Global firms have dominated this year's finalists in the Taylor Root Law Firm Diversity Award category of the Lawyers Weekly Women in Law Awards.
Global firms have dominated this year's finalists in the Taylor Root Law Firm Diversity Award category of the Lawyers Weekly Women in Law Awards.
Ashurst, which boasts gender pay equality at all levels across the firm, is the only Australian law firm to have continuously held Employer of Choice for Women certification since its inception 13 years ago. Through its FY14 Diversity Plan, the firm has substantially improved female partner retention and the progression of women within the firm. Ashurst is also promoting diversity at the junior level, hiring up to 65 per cent of female graduates each year.
Baker & McKenzie may only have been a consecutive Employer of Choice for Women for the past three years, but the firm boasts an impressive range of programs aimed at fostering gender, cultural and sexual diversity, as well as greater flexibility for lawyers. BakerWomen, the firm's gender diversity program, has driven a significant increase in female partner appointments this past year, with 63 per cent of lateral recruits and internal promotions being women.
Greater emphasis on diversity has increased female representation in senior positions at Corrs Chambers Westgarth, with 33 per cent of its board, including the chair, and 22 per cent of the partnership being women. The firm launched an ASX-compliant diversity policy in 2012 and appears set to meet its aspirational targets through such initiatives as its Gender Equality Project: a collaboration with Melbourne Business School to address unconscious bias and improve women's resilience.
Without relying on targets or quotas, Gilbert + Tobin has the highest number of women partners of any Australian law firm. Competition & regulation partner Gina Cass-Gottlieb, who is also nominated for the Jacinta Fish Legal Mentor Award, credits the firm's efforts to retain female talent. "Our challenge is to retain capable, enthusiastic young women who are moving through to be senior women ... we are meeting that challenge," she told Lawyers Weekly.
The focus of Herbert Smith Freehills' diversity agenda is gender equality and inclusion. Since launching its first formal program, Women at Freehills, in 2004, the firm has improved the ratio of women to men on its Global Council, Global Operations Committee and both the global and Australian executive team. Flexible work policies have also been well received, with 10 per cent of lawyers and 27 per cent of business services staff working part time.
King & Wood Mallesons rounded out the finalists in this category with an impressive submission detailing the effectiveness of its diversity programs. The firm set itself a gender target of at least 30 per cent for its Australian partnership by 2015 and is not far from achieving its goal, with 26 per cent of the partnership being women at the end of the 2013 financial year. KWM also boasts a suite of policies designed to encourage work-life balance, including a Flexibility Policy, Juggler's Network and Engaging Women Program.