Exclusive: Lawyers' faith in firm leaders wavering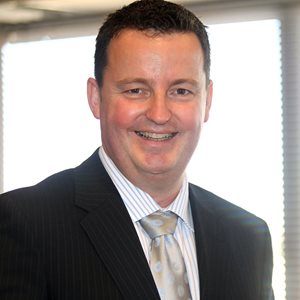 A quarter of legal practitioners have concerns about the ability of their firm's management to lead them through the changing legal environment, according to new research by the Australasian Legal Practice Management Association (ALPMA).
"If that result is translated across the profession there's certainly going to be some challenges for firms ahead," said Warrick McLean (pictured), ALPMA national president and the general manager of Coleman Greig Lawyers.
"There are plenty of examples of where firms are fairly aggressive in responding to change in the marketplace, but it is also certain that law has traditionally been very slow to change.
"I think for some firms that fall into that latter category there will be challenging times ahead."
The survey, which was carried out by ALPMA and LexisNexis, also found that one of respondents' biggest fears for the future is the lack of career opportunities for young lawyers.
However, McLean pointed out that there is a positive aspect to the current competitive graduate recruitment market for mid-tier and smaller firms.
"The talent that is available out there is fantastic," said McLean.
"Talent that would only have considered the top tier, if they're passionate about and want to maintain a career in the law, really need to be able to look at other opportunities that may not necessarily be top tier."
He added that graduates who want an edge when they enter the legal recruitment market should get some legal work experience during their degree.
"Those who've managed to work in the profession as an intern, summer clerk or a cadet are so far greatly advantaged compared to those who got fantastic marks but haven't worked a day in their life in legal," he said.
Technological advances
According to the survey, technology is having a big impact on the way firms are working, with 71 per cent saying emerging technology was having a positive impact at their firm, close to half (48%) saying investing in technology was successful and 39 per cent saying 'new ways of working' had been successful at their firm.
"Firms are warming up [to the fact] that if clients are happy, targets are achieved and clients keep returning, how that work gets done and when it gets done is really up to the individual concerned," said McLean.
"Combine that with technological changes, mobility and remote access, and all the things that go with that that are really par for the course these days ... [and] the necessity to physically have to be in the office is long gone."
The main factors having a negative impact on firms, according to the survey, are increasing competition (48%) and price pressure/customer demands for value (56%).
"The move towards the power being with the purchaser of legal services, particularly in the commercial space, continues, and certainly ... for some firms it will be a real struggle," said McLean.
He added that he was surprised that 73 per cent of respondents said the 'ageing profession' had no impact on their firm to date, as he pointed out that statistics show the "baby boomer bump is massive".
Despite this, the survey found most respondents were optimistic about the future, either predicting growth or sustainability of their current business.
Growing strong
Growth was a major focus for survey respondents, with 55 per cent saying their firm had a major or significant focus on it.
McLean says he thinks the respondents to this survey, which were mostly small to mid-tier firms, will plan to achieve this growth by targeted acquisitions and by putting a greater focus on business development (BD) and marketing.
"Traditionally for smaller firms they've relied on 'rainmakers', but I think now, for these firms to survive, they need to make sure they are servicing their existing clients well and actively sourcing prospective clients so that level of sophistication in terms of BD and marketing is trickling down to these small and mid-tier firms."