Keystone latest UK firm to launch in Oz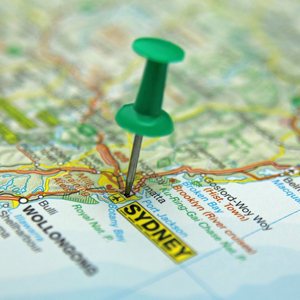 London-headquartered firm Keystone Law is launching in Australia next month, starting with a head office in Sydney.
The full-service firm will kick-off its arrival on 1 November with a recruitment campaign, which is designed to attract an initial team of 25 senior solicitors before client work commences in March 2014.
The campaign, called Join the Future, will also be used to recruit an additional 50 solicitors, while support staff will be the subject of separate initiatives.
Keystone has revealed that the launch follows more than three years of research and analysis of the Australian market.
The firm's managing director, James Knight, commented on the firm's decision to launch in Australia:  "Considering how similar our two legal systems are, it's probably not that surprising that what Keystone has to offer looks like it will be just as attractive in Australia as it has proved to be in the UK."
Sydney-based business consultant Lucas Fuller, who has been working on the project for three years, will handle the logistical aspects of Keystone's launch.
The firm's Australia managing partner and other local senior management have yet to be announced.
Keystone began its international roll-out in July 2013 with the establishment of an off-shore office in Guernsey. Three additional jurisdictions are currently in the pipeline.
Founded in 2002, Keystone operates on a dispersed business model, with senior solicitors working from satellite offices, which are supported by a central London office. Earlier this month (21 October), the firm became an Alternative Business Structure, a new law firm model regulated by the UK's Solicitors Regulatory Authority.
Keystone currently has 142 senior lawyers and is expanding at a rate of around 30 lawyers each year, according to the firm.