Law schools should cut spots to tackle grad oversupply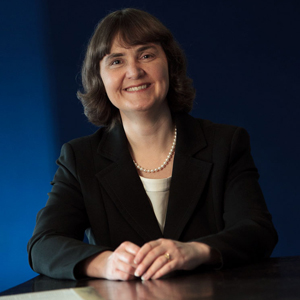 Almost three quarters of respondents to a Lawyers Weekly poll believe universities should reduce their intake of law students until the graduate recruitment market improves.
Almost three quarters of respondents to a Lawyers Weekly poll believe universities should reduce their intake of law students until the graduate recruitment market improves.
The online poll, which asked: Should universities reduce their intake of law students until the graduate recruitment market improves?, received almost 3000 responses, with 71 per cent of those respondents saying 'Yes, the current intake of students is irresponsible'.
'No, plenty of law students use their degree to gain employment outside of the law' was the response of 17 per cent, with eight per cent saying 'No, universities should not be constrained by changing market conditions'.
Just four per cent replied 'Maybe slightly, as only top-tier firms are reducing grad positions'.
"One of the difficulties with [restricting the intake of students based on the current economic situation] is assuming that we know what the economic situation will be in three to six years' time, when students graduate," said Professor Carolyn Evans (pictured right), the dean of Melbourne Law School.
"Some of the students who are graduating now commenced [studying] when the outlook for law graduates and the economy was very positive. It may be that students who start now, when the outlook is much harder, will graduate into a jobs market that is considerably better," she added.
Jemima Roe (pictured below), a fourth-year student at Monash University, the vice-president (education) with the Australian Law Students' Association (ALSA) and the careers director of Monash University Law Students' Society, also pointed out that the impact of a cap on law student places wouldn't be felt for several years.
"I think that at the moment it is more important to focus on supporting students who are currently studying and recently graduated," said Roe.
Evans said that while she doesn't necessarily think universities should offer fewer places on law courses, she does think Australia "should be wary of continuing to grow the number of law schools or the number of graduates from current schools".
She added that she believes the current problem of an oversupply of law graduates has come about because of the rapid rise in the number of law schools without a commensurate rise in legal graduate jobs.
"Melbourne [Law School] has been in the transition from the LLB to the JD in recent years and we have decided to cap the JD intake at a lower level than the final years of the LLB intake," she added.
Great expectations
Lawyers Weekly has run a number of stories recently on the challenges facing graduate lawyers, with many comments on those articles saying it was unfair of firms to take on a large number of clerks if they only intended to offer very few graduate positions.
Figures obtained by Lawyers Weekly showed that the majority of Melbourne law students who recently completed clerkships at some of the nation's top firms had been denied a graduate position.
"Law students are well aware of the shrinking number of clerkship positions and are adjusting their expectations accordingly," said Roe.
However, she added: "Firms should be aware that offering a student a clerkship does foster some level of expectation of future employment, and so the number of clerkships offered should appropriately reflect the number of graduate positions available.
"Firms should also be transparent with the clerks about the number of graduate positions that will be offered."
Evans said she thinks students are aware of how difficult it is to obtain a graduate position at the moment and acknowledged that they are worried about their employment prospects.
"This is not simply an issue for law students, however," added Evans. "The difficult economic climate means that many young people are struggling with employment … Law graduates are comparatively fortunate, because they have qualifications and skills that make them attractive to employers in a range of sectors."
Both Roe and Evans were keen to emphasise the importance of students being aware of the broad range of employment options that are available to them with a law degree, other than a traditional private practice legal career.
"The law firms are very good at connecting with the students and letting them know about the career path as a solicitor, but law schools need to put in effort to ensure that students also consider other options," said Evans.