Clutz named a leading international pro bono firm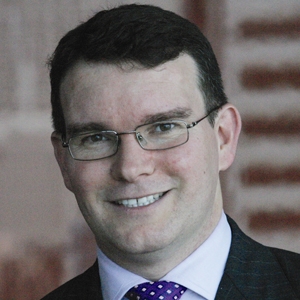 Clayton Utz was the only Australian firm named in the top 10 leading pro bono firms in the world in the inaugural Who's Who Legal Global Pro Bono Survey.
Clayton Utz was the only Australian firm named in the top 10 leading pro bono firms in the world in the inaugural Who's Who Legal Global Pro Bono Survey.
The Survey recognised firms that are leading the way in their pro bono contributions, level of participation and efforts to institutionalise pro bono work.
The top 10 firms were singled out for the "level of dedication, ingenuity and enthusiasm" of their pro bono contributions.
Global firm DLA Piper also made the top 10.
Australian partner Nicolas Patrick, a full-time pro bono partner based in London, is DLA's head of pro bono and corporate social responsibility in the UK, Middle East and Asia Pacific.
Clutz was one of the first firms in Australia to appoint a dedicated pro bono partner when David Hillard (pictured) took on that role in 2005, having led the firm's pro bono practice since 1997.
In the 2013 financial year, Clutz provided 42,985 hours of pro bono legal services; bringing the firm's pro bono contribution to a total of 429,204 hours in the 16 years since the firm's pro bono practice was formalised.
Clutz also exceeded the National Pro Bono Resource Centre's aspirational target of at least 35 hours of pro bono work per lawyer per year in all six of the firm's Australian offices during FY2013.
Hillard said he was proud to see the firm's longstanding commitment and contribution to pro bono recognised alongside that of other firms internationally.
"Pro bono is an important part of what it means to be a Clayton Utz lawyer. It is fantastic to be part of a community of firms around the world making a significant contribution to access to justice, both for disadvantaged and marginalised people and for the NGOs that support them," he said.
Hillard told Lawyers Weekly earlier this year that he didn't think pro bono work should be compulsory for lawyers but that it should be encouraged as something all lawyers should take part in.
 "It's really important that firms have in place systems to support pro bono and to make sure that it's seen as real work that's genuinely recognised," he said.
He added: "[Australia] certainly has the strongest pro bono culture in the world I would think outside of the US ... and I don't think we give ourselves enough credit for the sort of leadership that's been shown [in Australia] in the pro bono space."
Seven of the firms in the Who's Who top 10 were US-headquartered firms: WilmerHale, White & Case, Vinson & Elkins, Sidley Austin, Orrick Herrington & Sutcliffe, Kirkland & Ellis and DLA Piper, with South Korean firm Kim & Chang and Mexican firm Von Wobeser y Sierra completing the list.
Clutz was also the only Australian firm finalist in the 2013 TrustLaw Connect Awards in New York last week, which honour the best pro bono projects undertaken jointly by law firms and NGOs or social enterprises; the firm was also last month awarded the NSW Law and Justice Foundation's Pro Bono Partnership Award for its work with Anti-Slavery Australia to open up a new path to statutory compensation for women who were sex-trafficked into Australia.