No more redundancies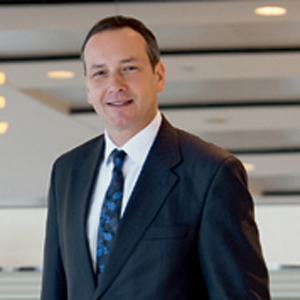 Norton Rose Fulbright Australia head Wayne Spanner has told Lawyers Weekly that 30 recent job cuts are not part of a larger round of layoffs._x000D_
Norton Rose Fulbright Australia head Wayne Spanner has told Lawyers Weekly that 30 recent job cuts are not part of a larger round of layoffs.
A total of 12 lawyers and 18 support staff across five Norton Rose Fulbright (NRF) offices were cut, in a process that began last week.
Canberra suffered the heaviest losses, with three lawyers and five support staff let go.
Spanner (pictured), the firm's Australian managing partner, refused to provide the specific numbers of where the other cuts were made, but confirmed that nine additional lawyers and 13 support staff were laid off in Sydney, Melbourne, Perth and Brisbane.
"Out of respect for those affected, I am not proposing to comment or provide any more detail in relation to it," said Spanner.
While the cuts in Canberra were in the firm's government practice, Spanner said this was "impacted by the maturity of the government practice", and not reflective of less work for the firm in the nation's capital.
Two of the firm's Canberra-based partners, Alena Titterton and Noni Shannon, will be moving to Sydney.
Spanner refuted the suggestion the Canberra office would close as a result of the redundancies or relocation of Titterton and Shannon.
Spanner refused to divulge what practice groups were affected by the redundancies outside of Canberra, but cited a reduction in transaction-based work as putting pressure on headcount.
"In the current Australian economic cycle, it is not surprising you would see less transactional work across the board," he said.
Spanner expressed optimism about the future direction of the M&A market and Australian economy. He also cited practice areas such as litigation, energy & resources, transport and regulatory work as providing opportunities for growth in the future.
Despite that, he said the redundancies could not be delayed on the expectation that business will pick up.
"These decisions largely pertain to the Canberra position and our decision to structure our Canberra work and government work out of Sydney," he said. "The other areas in totality, whilst very important and difficult decisions to make, may be seen in that context."
Spanner added that no further redundancies were planned this year.
Whole firm just told about layoffs
Despite many of the redundancies being made last week, with Spanner flying to Canberra to personally tell affected staff there, no official internal statement from the firm was forthcoming to staff  until yesterday (21 November).
Spanner defended the firm's approach as one based on the welfare of affected staff.
"We took the view that this decision is a very personal decision that needed to be delivered personally to the people impacted across our business," he said, adding that once the "process was completed", a note was sent to all staff.
Prior to that, Spanner had consulted with the firm's Australian partnership and also addressed a number of senior associates.
Spanner also said the cuts were a response to domestic conditions, and there was no pressure put on the firm to reduce its Australian staff in the wake of the tie-up with US firm Fulbright & Jaworski in June.
When speaking to Lawyers Weekly in the wake of the merger in June, Spanner did not rule out headcount adjustments, but said the merger would not see practice groups restructured or lawyers culled.
"Our platform provides all our lawyers with a fantastic opportunity... Despite challenging economic times over the last couple of years we have continued to grow our business from when we [Deacons] joined Norton Rose."
NRF has 926 staff in Australia. It has 135 partners and an additional 436 lawyers.