Exclusive: No excuse for law's slow progress on diversity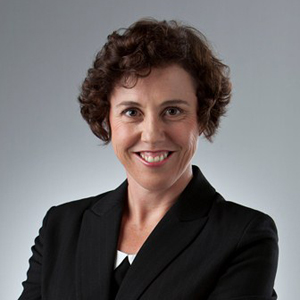 The executive director of Women on Boards has reproached law firms that have less than 20 per cent women in their partnership.
"Law firms should be leading the way when it comes to gender equality," said Claire Braund (pictured), who emceed a sold-out event last Thursday (28 November) titled Board Ready, which was jointly hosted by the Women Lawyers Association of NSW and Young Lawyers Association of NSW.
Speaking exclusively to Lawyers Weekly, Braund said the male-to-female ratio in senior positions should ideally be a 40-40 split, with the remaining 20 per cent going to either sex.
Braund was joined at the event by lawyers who are also experienced Board directors. They were: Bruce Hodgkinson SC, the head of Denman Chambers and chair of the Cancer Council; Caroline Waldron, the chief marketing officer at Norton Rose Fulbright and director of Vision Australia, and Alexandra Rose, GC of The Benevolent Society and a director of the Law Society of NSW.
The panel discussion focused on the value lawyers bring to Boards, the benefits of Board work and pathways to the boardroom.
The topic of gender quotas was also raised.
Braund said she is pessimistic that quotas will ever being introduced in Australia, claiming both major Australian political parties are unlikely to support the move.
Any progress therefore relies on the industry to regulate itself by setting robust, measured targets that are endorsed by the Workplace Gender Equality Agency, she said. Employers must take genuine steps to achieve these targets, she added, describing as "nonsense" the merit-based approach touted by some firms.
The merit argument was also challenged by Fiona McLeod SC, the head of the Victorian Bar and chair of the Law Council of Australia Equalising Opportunity in the Law Committee, at the Lawyers Weekly Women in Law Awards in October.
Like McLeod, Braund argued that a meritocracy currently favours men. "Deciding merit is completely subjective," she said.
Braund added, however, that the landscape is changing and it may soon be greater merit to be female as more clients consider a firm's policy on gender diversity when deciding who to work with. 
"All things being equal not having a policy around gender is what could lose you a contract."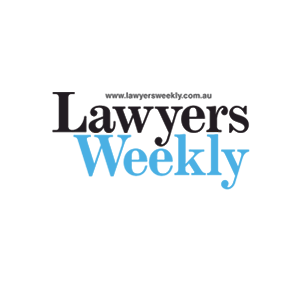 Board advice
On the topic of how to get on Boards, Rose (pictured left) told Lawyers Weekly that lawyers of both sexes face unique challenges, such as firm and in-house policies that require lawyers to get prior approval, regardless of whether the position is remunerated or voluntary.
The likelihood of conflicts can also limit the number of Board opportunities, with many lawyers wary of sitting on Boards that could have competing commercial interests to their clients.
Both Rose and fellow panellist Waldron urged lawyers who are determined to get a seat at the Board table to back up the legal experience with commercial nous.
Rose suggested joining the Australian Institute of Company Directors and completing the association's company secretary course, or investigating the short-term courses offered by the Governance Institute. She also encouraged firms to follow the lead of the banking sector, citing the example of NAB, which offers staff opportunities to sit on its subsidiary boards as training ground for its next directors.
Braund commented that such courses and eventual experience on a Board add value to a lawyer's career, allowing them to bring a different perspective and fresh knowledge to "their day job". An added advantage is the opportunity to influence policy and organisations, particularly if the lawyer sits on the Board of a not-for-profit or government agency.