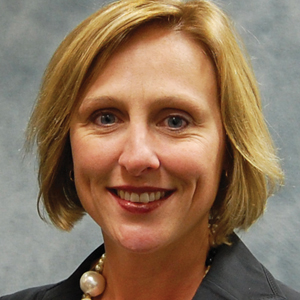 A K&L Gates partner has urged firms to give lawyers who work flexibly the same challenging, fulfilling work that would be offered to a full-time employee.
Alice DeBoos (pictured), a partner in K&L's employment and industrial relations group, will discuss flexible work models at the Retaining and Advancing Women in Professional Services conference to be held in Sydney early next year (31 January).
Speaking with Lawyers Weekly ahead of the event, DeBoos said the profession would retain more female lawyers if it offered interesting work to those who work flexibly. Currently, she claimed, flexible workers are often penalised with basic legal work, while the mission critical projects are reserved for full-time employees.
"The ongoing challenge is to make sure that just because a lawyer works part time doesn't mean they can just churn away on the less interesting work and have their own professional and career development ignored," she said.
Firms have come a long way in recognising the benefits of flexible work practices on, for example, productivity, said DeBoos. However, the billable hour is acting as a roadblock to a more flexible profession by equating value with the length of time a lawyer spends in the office.
 "We're moving away from the traditional model where lawyers are in offices for a long time and charge on the basis of time and are rewarded in that way," she said.
"It's about rethinking those types of models and rethinking the idea of value and contribution."
Another positive development is the growing number of men who work flexibly, which DeBoos claimed points to greater acceptance of flexible work practices as "the norm" rather than the female exception.
DeBoos, who has worked flexibly in the past, has three young children under the age of 12. She played an instrumental role in the development of flexible work policies at K&L. Her team in the firm's labour, employment and workplace safety practice has six part-timers out of a total of 32 employees.
Having numerous flexible workers does have its challenges, she admitted.
"Friday is the hardest day because we have a lot of empty offices – everyone wants Friday off," she said.
But the rewards outweigh any inconvenience, she added, as long as communication with the client, continuity and quality of service, and the consistency of work is preserved.
DeBoos will offer further advice to conference attendees, including how to: measure value in a flexible environment; improve collaboration and communication from an internal and external perspective, and manage a flexible work model on an ongoing basis.
Other high-profile lawyers speaking at the conference are: Bryony Binns, a partner in Baker & McKenzie's employment team; Elissa Allen, head of diversity, people and development at Clayton Utz, and Catherine Harris, general manager of human resources at Slater & Gordon.
In October, DeBoos was part of a Lawyers Weekly / Burrows Legal panel discussion on the impact a Coalition government will have on legal activity this quarter.