Unpleasant job but someone's got to do it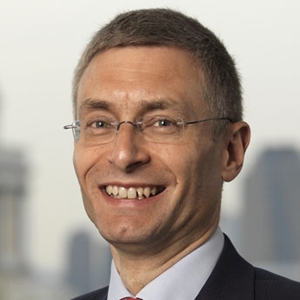 DLA Piper head Andrew Darwin has told Lawyers Weekly that he doesn't enjoy moving people on, but reform at DLA in Australia was required.
DLA Piper head Andrew Darwin has told Lawyers Weekly that he doesn't enjoy moving people on, but reform at DLA in Australia was required.
Darwin (pictured), DLA's chief operating officer, was parachuted into Australia to replace Tony Holland as the firm's Australian managing partner in March and shore up the global firm's Australian practice.
"Integration [with DLA Phillips Fox in 2011] went well and Tony did a very good job in doing that, but he was not a veteran of DLA Piper and my task, fundamentally, was to accelerate the pace of change," said Darwin, explaining that head office felt that a man with DLA blood pumping through his veins was required to get the firm Down Under looking more like its international network.
On that count, Darwin has Holland well and truly covered.
The current Australian head first joined the firm in 1981 fresh out of law school, while Holland, formerly a senior partner at King & Wood Mallesons, was at the firm for around five years.
In implementing the 'change' he refers to, Darwin embarked on a strategy of reforming the firm's corporate, insurance and transaction groups while jettisoning other practice areas altogether.
It was not an easy job.
He was required to tell many staff, partners and junior lawyers that there was no longer a place for them under the new regime.
Over the past nine months, DLA has reduced its partner numbers and percentage of overall fee earners in Australia by around 15 per cent.
The firm now has just under 100 partners in Australia.
"On a personal level it is a tough thing to do," said Darwin when asked how he feels when he tells people they no longer have a future at the firm.
"Like the HWL example. They were not bad professionals or bad lawyers, it is quite the reverse," said Darwin.
"It is a question of fit. I dealt with them personally. If I deal with them now, we would be able to have a drink together."
The 'HWL example' Darwin refers to was the announcement last month that three insurance partners and 20 staff had left DLA to join HWL Ebsworth.
That team had specific expertise in workers compensation insurance matters, an area that DLA is looking to get out of as it targets high-end insurance work.
"We instigated that," said Darwin when talking about the 23 staff that left, describing the move as being done on a "consensual basis", with DLA assisting with the transfer of files, case management software and also approaching clients.
Only calling Australia home briefly
Darwin has a specific brief to shore up the Australian practice in a couple of years and then get going.
His appointment was only for two financial years, with Darwin hoping to have his Australian successor named in the early months of 2015.
In the meantime, his reform agenda continues apace.
Darwin is seeking to beef-up the Australian arm's strength in litigation and regulatory work, the firm's biggest global practice group, while also seeking to bolster the firm's Sydney-based corporate group.
On that front, the poaching of private equity specialist Bryan Pointon from Gilbert + Tobin to head the firm's corporate practice in the Asia-Pacific was a key plank of that strategy.
With so much upheaval, Darwin has attempted to keep troops on the ground happy by being "open and transparent" with staff about redundancies and performance measurements, while also seeking to champion diversity and provide young lawyers with a clear path to partnership.
"What I have learnt through bitter experience over the years is that if you are open with people they can make their own choices and can influence what is going on," he said, adding that this is particularly the case when you are talking to staff about their career prospects.
"The worst thing you can do when you are dealing with highly-committed and highly-intelligent people is to not be open and honest with them."
Darwin acknowledged that the Australian legal market is still in a state of flux, and responding to that change is a tough gig for all managing partners.
"Around the world law firms have to face up to the reality that you have to be far more efficient and effective than you were, and Australia is no different to anywhere else," he said.
"Clients are saying to their law firms: 'we are not going to pay for your inefficiencies'."