Boutiques have their work cut out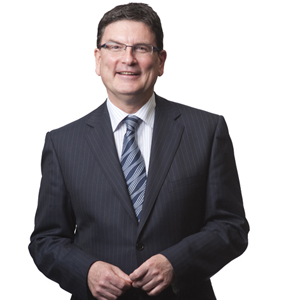 A legal consultant has told Lawyers Weekly that he expects more boutiques to close after two small firms folded in recent weeks.
A legal consultant has told Lawyers Weekly that he expects more boutiques to close after two small firms folded in recent weeks.
Philip Gleed (pictured), a former managing partner of Rigby Cooke and now head of Melbourne-based consultancy Gleed Legal, said he was not surprised boutiques were being forced to close despite turning a reasonable profit.
In the space of a few weeks two boutiques announced they would cease trading this year. The partners at national firm Langes+ cited conflicting views on how to service clients among their reasons for shutting up shop, while Perth boutique Karp Steedman Ross-Adjie disbanded after one of its founding partners retired.
Financial performance was not a factor in either firm's closure. In fact, 2013 was Karp Steedman Ross-Adjie's best year financially to date, according to naming partner Eric Ross-Adjie.
The demise of boutiques is more often the result of attrition and not having a succession plan, according to Gleed.
"A lot of managing principals simply take out of the business what they can while it's trading well and they don't plan for the future," he said.
"They build it up and there's no one there to take it over when that fateful day comes where they've virtually just got to close the doors."
Gleed claimed that boutiques with partners who specialise in different areas can be especially vulnerable. Tension can develop when one partner is generating the bulk of the firm's revenue. "This can cause dissatisfaction over who is receiving what based on their contribution," he explained.
He added, however, that partners with the same speciality can have their own sources of tension, such as differing views on how the practice should be run.
In any case, closure is inevitable if boutiques don't have a pipeline of lawyers who could potentially take over the business, said Gleed.
But even boutiques with the best laid succession plans may not be able to compete for talent with global entrants to the Australian market who are enticing lawyers to their firms with attractive salaries, training opportunities and interesting work.
"[Boutiques] can't attract people to the firm because young lawyers see their friends getting those things at larger firms," said Gleed.
An approach to retention that has served some boutiques well is offering senior associates a share of the firm's equity, he added.
Political refugees
Gleed rarely works with boutiques like Langes+ or Karp Steedman Ross-Adjie; many of his clients are breakaway practices from top-tier firms. He said that a growing number of disenfranchised lawyers are going out on their own to escape the politics of large partnerships.
Breakaway boutiques have a competitive advantage, he continued, offering a service that is "technically" what you'd get at a top-tier firm but at a lower cost. Another selling point is a level of personal service a client can't expect from a larger firm.
"There are often some very highly-skilled practitioners offering one-on-one personal service rather than the work delegated down through a chain of subordinate lawyers and you lose that personal contact," Gleed said.
He added that this type of specialised practice is also a more attractive acquisition to competing boutiques or a full-service firm that wants to expand its operations, such as Melbourne outfit Hall & Willcox, which recently acquired Duncan Cotterill's Sydney practice as a first step in its national expansion strategy.