Older blokes can help younger women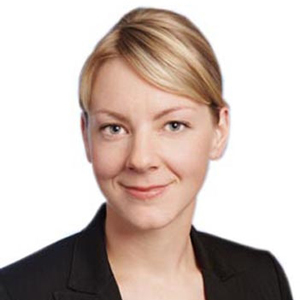 A global law firm partner has told Lawyers Weekly that cross-gender mentoring programs strengthen diversity policies.
A global law firm partner has told Lawyers Weekly that cross-gender mentoring programs strengthen diversity policies.
Baker & McKenzie partner Bryony Binns (pictured) was speaking to Lawyers Weekly ahead of an address on mentoring that she will be delivering at the Retaining and Advancing Women in Professional Services conference in Sydney on 31 January.
She said that the advantages of cross-gender mentoring programs include the ability to hear different experiences and perspectives.
"It is important to have men at the top buy into the importance of mentoring women in law," she said. "They have to agree to be part of the solution to keeping people engaged at work so we don't get that drop-off at those statistical points we have seen in the past."
Binns said that female mentees need to feel they have access to senior figures regardless of gender.
"There are some things a senior female might be able to talk to the mentee about from their own experience as a female, which is incredibly useful, but I also think it is useful to have a male mentor as well," she said.
"Mentoring is also about creating equality of access to people in an organisation that are the people that have valuable experience to impart, not just the females … It is also about making sure young women get access to the import organisational knowledge that senior men might have as well."
Cultural change
Increasing the number of female partners at Bakers has been a major priority for managing partner Chris Freeland since he joined the firm from Gilbert + Tobin in August 2010.
In 2013 over 60 per cent of the firm's Australian partner appointments were filled by women, lifting its female partner numbers to just under 20 per cent.
Last year Bakers also set an aspirational target to have women hold 30 per cent of global leadership positions, although no fixed date was set.
Young partners such as Binns have also joined senior female figures at the firm such as Anne-Marie Allgrove, the chair of the firm's Diversity and Flexibility Steering Group, in actively seeking to usher in cultural changes at Bakers in addition to striving to retain more female staff and lift its female partnership numbers.
"We are trying to be quite pragmatic about our program," said Binns in referring to the firm's diversity program, which also includes policies to encourage diversity with regard to ethnicity and an LGBT Outreach program.
"We are trying to really think about we engage in mentoring and we think about these diversity issues more from a whole-of-person approach."
The provision of flexible working arrangements have been instrumental in keeping Binns at Bakers.
She was appointed to the partnership in July 2010, and balances her work responsibilities with being a mother to three children, including three-year old twins.
Earlier this week, NSW Women Lawyers released a survey which asked respondents to single out the change they would most like to see in the profession.
The top response was a more flexible legal profession.
On 31 January Binns will be joined at the lectern by Kate Muir, the national talent management director at Bakers.
Other prominent legal figures to speak at the Conference include K&L Gates partner Alice DeBoos, the head of diversity at Clayton Utz, Elissa Allen, and Corrs Chambers Westgarth partner Annette Hughes.
Lawyers Weekly is the media partner at the Conference, and more details can be found here.