Slaters' secret to a female majority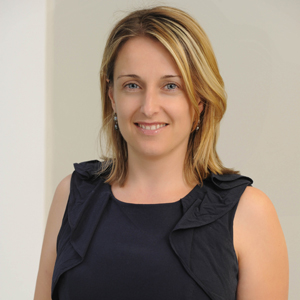 The head of HR at Slater & Gordon said the firm grew the number of women in partner-equivalent positions to more than 50 per cent by changing the way it measures performance.
Taking the focus away from hours worked to objectives achieved has accelerated the firm's diversity strategy, according to Catherine Harris (pictured), the general manager of HR at Slaters.
Harris told delegates at the Retaining and Advancing Women in Professional Services conference in Sydney last Friday (31 January) that more than half (55%) of Slaters' Australian executive directors are female. The firm also boasts an overall majority of female lawyers, which has surpassed 60 per cent.
These figures are a credit to the firm's new performance-based approach to recognition and reward, claimed Harris, which has helped to curb female attrition and boost the number of women in leadership roles.
"We're interested in people's performance and achieving their objectives, but the hours they work to do that aren't our primary focus," she said.
"A concern that we constantly got, particularly when women were taking a sideways step for a number of years due to family commitments or pursuing study, was they wanted to be measured on more than just financial results; they want to be measured on how they behave, how they develop other people."
This approach is also responsible for the high take-up of flexible work practices at Slaters, with around 40 per cent of the firm's workforce working flexibly, including a growing number of men, Harris continued.
Board values
Slaters' success in the area of diversity has been driven by the firm's board, Harris told delegates; specifically former chair and non-executive member Anna Booth, who left the firm in 2012 when she was appointed deputy president of Fair Work Australia.
"[The board] is so passionate … they are very, very interested in how we do in the diversity space," she added.
The Board is now focused on "spreading the same ethos" to the firm's UK offices. Slaters made a series of UK acquisitions over the past few years, including Pannone Solicitors, Taylor Vinters, Goodmans, Fentons, Russell Jones & Walker and Claims Direct.
Other prominent legal figures that spoke at the conference include K&L Gates partner Alice DeBoos and Baker & McKenzie partner Bryony Binns. Emma Hlubucek, senior policy lawyer at the Law Council of Australia, also delivered a presentation that unveiled the key findings of the LCA National Attrition and Reengagement Study, which is due to be released in March.