Gym's new legal man looks at fitness of ADR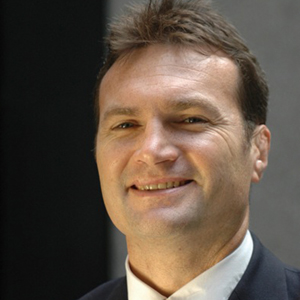 The new head of legal at Fitness First will be part of a panel discussion at Mediation Central next week._x000D_
The new head of legal at Fitness First will be part of a panel discussion at Mediation Central next week.
Lawyers Weekly announced last week that former Wallaby Tony Dempsey (pictured) is heading up Fitness First's four-strong legal team.
Next week Dempsey will join dispute resolution specialist Stephen Lancken from Negocio Resolutions and Angela Bowne SC from Blackstone Lawyers in debating the topic of The Future of Mediation in Australia at the Surry Hills office of Mediation Central on Tuesday 11 February.
 
Affiliated with Levitt Robinson, Mediation Central, a facility designed for alternative dispute resolution (ADR), was opened in October.
 
The panel discussion is part of an Open Day at Mediation Central.
 
"This panel discussion is the first in a series of MCLE seminars that we will put on through the course of the year," said Michelle Groll, Mediation Central's marketing and development manager.
 
Dempsey, the former general counsel of the Australian Rugby Union's Player Association, established the dispute resolution specialists Wisdomdr in 2010.
 
He will still be an owner of Wisdom, but hands over responsibility of its day-to-day running to the former investment banker David Vaux.
 
Lancken, formerly with the Trillium Group, founded Negocio last year.
 
In 2012, Lancken was the MC of the 2020 Vision Dispute Resolution Conference hosted by Lawyers Weekly, the Trillium Group and Gilbert + Tobin.
Panel members at that discussion included the NSW chief justice, Tom Bathurst QC and Craig Pudig, the head of litigation at the Macquarie Group.
In November, Bowne was one of six high profile legal figures to form the Dispute Group. Dr Rosemary Howell and Jeremy Gormly SC are also members of this fledgling dispute resolution body.