Hungry – but not greedy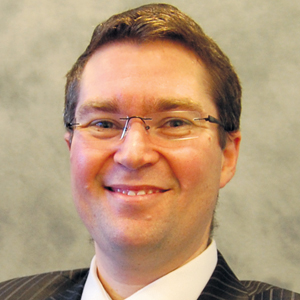 The head of Allion Legal said the firm's new finance practice, led by ex-K&L Gates partner Richard Winter, does not represent a bid to muscle in on banking & finance work from the major lenders.
Speaking with Lawyers Weekly, Phil Lucas said Winter (pictured) was hired to establish a practice that would focus solely on borrowers, starting with the firm's existing clients.
Allion will be seated next to energy & resources companies in its negotiations with banks over debt facilities and financing. The firm will also advise clients on other financial aspects of developing their projects.
Lucas claimed the firm saw an opportunity to "carve out a niche in the market", which firmly places Allion on the borrower side of debt transactions.
"That's why Richard's appointment is so important. Energy & resources clients and projects are capital hungry; whether equity or debt they need to fund their developments. We're strong on the equity piece, but we need to supplement that with the debt piece," he said.
"This is part of the reason we moved to Sydney ...  we didn't think we could build a debt capability to the required standard and depth in Perth."
Winter was a partner in K&L Gates' NSW banking & financial services practice and, prior to that, an in-house counsel at Westpac. The lawyer's connections to the major banks would be coveted by some firms, but not Allion, which is steering clear of lenders, said Lucas.
He explained that working with lenders would create conflicts with existing clients looking to borrow from those institutions. It would also require a reorientation of the firm to one that is lender-focused, a move that Allion is not interested in making.
The firm will, however, make more lateral hires in Sydney in the short-to-medium term. Lucas said the intention was to build a finance practice with a strong resources flavour.
"The next round of appointments, which hopefully we'll be making sooner rather than later, will be consistent with that of people working in energy & resources area," he said.
Small steps forward, no steps back
At the official opening of the firm's Sydney office in October, Lucas told Lawyers Weekly that the firm had no plans for further national expansion. He said he was building a firm that was somewhere between a boutique and a mid-tier, with offices in Perth and Sydney only.
"We have no aspirations to be a mid tier," he claimed at the time.
In addition to Winter, who is currently recruiting lawyers to join the newly-established finance practice, the Sydney office is led by two other principals, David Walker and Jon Cane, who were previously partners at Holding Redlich.
A few months prior to the Sydney launch, Lucas admitted to Lawyers Weekly that a tough market in WA meant Allion needed to diversify its revenue stream.
"[The Sydney office] was really to balance out the business so it was not just exposed to the WA economy," he said at the time.
The firm's Perth office recently lost energy & resources partner Simon Panegyres to HopgoodGanim.