M&A lawyers back in favour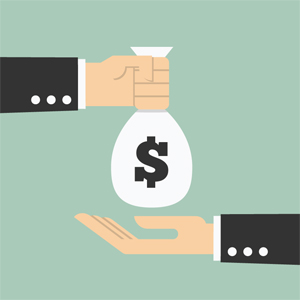 Firms will be scouting for M&A talent or paying off their top performers to stay put as activity in this space picks up in 2014, a new salary survey has found.
This year's Robert Walters Salary Survey has revealed that while the start of 2013 was dominated by pay freezes and redundancies, the second half saw an increase in M&A activity, which will drive demand for M&A lawyers.
The trend will also have a knock-on effect for lawyers with skills in corporate restructuring and infrastructure, said Andrew Hanson, director of Robert Walters' legal recruitment division, at the official launch of the survey in Sydney this week (6 February).
"A sense of confidence returning to the market [and] hiring managers are starting to look for talented people," he said, referring to the Sydney and Brisbane market only.
This confidence boost will also prompt salary increases of up to five per cent in private practice.
In-house counsel, however, are set to receive the highest pay rises, with mid-level lawyers and senior associates looking at a salary increase of around seven per cent, the survey found.
Hanson commented that firms must reward top performers with salary increases and non-financial rewards or risk losing them to rivals.
In particular, firms should be watching corporate, commercial litigation and financial services lawyers – the survey predicting that these sectors will offer the majority of new roles. The survey data also pointed to industrial relations as a growth area in the lead-up to the federal government's Fair Work reforms. Hanson added, however, that hiring managers may struggle to find associates with experience and knowledge of new regulations.
Good news for graduates
The tight jobs market for newly-qualified lawyers is showing signs of loosening; the survey predicting a flurry of hiring activity focused on graduates and mid-level lawyers as firms and companies look at ways of maintaining client engagement at a reduced cost.
Junior lawyers will also be on the radar of Big Law partners and senior legal counsel who moved to smaller firms in 2013, said Hanson.
"Last year we saw a lot of partners [move] from larger firms to boutiques and mid level firms and we're expecting that after those moves have settled in ... there will be a need for additional support from more junior lawyers for those partners," he added.
The Robert Walters Salary Survey is based on salary figures from thousands of placements made throughout the year and the analysis of candidate salary expectations taken from interviews.