Exclusive: Herbert Geer and HWL Ebsworth had merger talks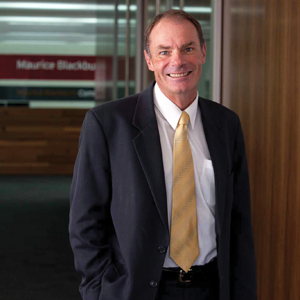 Thomsons Lawyers and Herbert Geer are merging, but Lawyers Weekly can reveal that Herbert Geer courted HWL Ebsworth prior to that.
Thomsons Lawyers and Herbert Geer are merging, but Lawyers Weekly can reveal that Herbert Geer courted HWL Ebsworth prior to that.
Thomsons Lawyers and Herbert Geer have confirmed today (14 February) that the two mid-tier firms will officially merge on 31 March.
The new firm will be called Thomson Geer, with current Thomsons Lawyers managing partner Adrian Tembel to be the head of the new firm.
Herbert Geer's managing partner John Cain (pictured right) will be an "integration partner" with the new firm.
Speaking to Lawyers Weekly, Tembel said discussions started around 12 months ago.
"We didn't want to just bash it together and see what happens," he said. "We wanted every partner to be integrated with their colleagues before we asked them to make a decision about whether they should merge or not."
Lawyers Weekly can exclusively reveal that early last year, around the time Tembel and Cain were talking, that Cain also met HWL head Juan Martinez for a coffee.
"I am always happy to talk to good people," Martinez told Lawyers Weekly.
Martinez had also previously had discussions with Bill Fazio, Cain's predecessor as Herbert Geer managing partner, about a possible link-up between the two firms.
Fazio stood down as Herbert Geer's managing partner in July 2012, with Cain, the former head of Maurice Blackburn, taking on the head role in August.
While those discussions never escalated to the point where a merger was officially put to a partnership vote, it was something that Martinez discussed with a range of partners from HWL who had joined the firm from Herbert Geer.
Those partners included the Melbourne corporate duo Yan Li Wang and Leon Gorr and property partner Steven Smith.
In April 2013, Sydney-based property partners Paul Deschamps, Alex Robinson and Andrew Buchanan also joined HWL Ebsworth from Herbert Geer.
While the merger talks between HWL and Herbert Geer did not proceed, Martinez said that his firm, the sixth largest Australian firm by headcount, would "never say never" about a merger down the track.
Cain would not comment when asked about merger discussions with HWL Ebsworth, but said he approached some firms while others approached him.
"The merger with Thomsons made the most sense," he said.
Thomsons and HG say I do, but not everyone feels the love
Thomson Geer will be a top 10 law firm with 80 partners and 230 lawyers.
Several sources have told Lawyers Weekly that Thomsons had the upper hand in negotiations due to its stronger financial position.
"Thomsons is a profitable firm, and Thomsons was always going to be the lead name in the merged firm," said a source intimate with the workings of the Thomsons partnership.
Cain said that there was no disquiet within the Herbert Geer partnership that the new firm would have a Thomsons prefix.
"We didn't spend much time on the name," he said. "It's more important in our view to be focusing on what the benefits to our clients are of being a merged firm, rather than being hung up about it [the name]."
Thomsons is the larger of the merger partners, with around two thirds of the lawyers coming from the Adelaide-based firm.
Both firms have offices in Sydney, Melbourne and Brisbane, with Thomsons also having its foundation office in Adelaide, where Tembel is based.
"This merger creates one very strong firm," said Melbourne-based recruiter Paul Burgess, who hails from Adelaide and is one of the most connected recruiters in that state.
"Thomsons is a top-tier firm in Adelaide and this adds to their solid banking and finance presence and corporate presence in Sydney and Brisbane."
The combined revenue of Thomson Geer exceeds the $120 million mark.
It will also be the seventh largest firm in Australia by headcount.
Clients the merged firm currently has on its books include McDonalds, Origin Energy, Mercedes Benz, Mobil and Goodman Fielder.
A number of lawyers from Herbert Geer and Thomsons left their respective partnerships prior to the merger announcement.
In November, Ian Wright left Herbert Geer in Brisbane with two other partners and 10 lawyers to join Colin Biggers & Paisley, where he now heads that firm's national planning and environment team.
An insider told Lawyers Weekly that the highly regarded Wright left Herbert Geer to shore up his practice, with leading environment lawyer Michael Marshall from Thomsons operating in a similar space in the Brisbane market.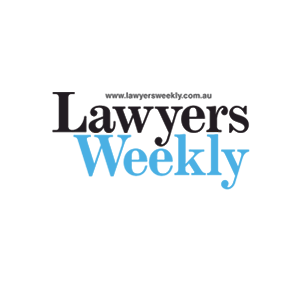 This month HWL also nabbed a trio of Thomsons partners in Sydney, including the dispute resolution specialist Craig Powell.
The merger will also see the creation of another new firm.
A number of Thomsons Lawyers who act for the Victorian Workcover Authority, also an important client of Herbert Geer in Melbourne, will be forming their own boutique firm.
Ivan Sest, Brett Penberthy, Tony Forgione and Wayne Morphett are the four partners from Thomsons in Melbourne that will be the foundation partners of that new firm.
"We wish them well and they wish us well," said Tembel (pictured left), describing the nature of the demerger discussions as being "amicable".
Tembel also said that Thomson Geer would look at opening a Perth office down the track.