Ex-judge calls for D&O liability reform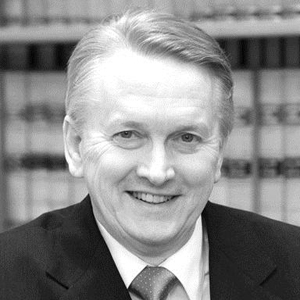 Former NSW Supreme Court judge Dr Robert Austin set off a recent panel discussion by arguing that lawmakers need to "urgently" revisit the high level of liability on Australian directors.
Austin (pictured right), now a senior consultant with Minter Ellison where he was a partner from 1990 to 1998, moderated a panel discussion titled: The Board's Workload and Procedures after Centro and James Hardie at the ACLA Corporate Counsel Day held in Sydney last Thursday (27 February).
He claimed that directors in Australia are exposed to an unusually high level of liability compared to the rest of the developed world.
Austin also told in-house lawyers in attendance that he would support the introduction of a nationwide business judgement rule.
"I believe it is a mistake to disregard the business judgement rule as a defence," he said.
"It should be necessary for those alleging a contravention by directors to show that either what's happened was not an exercise of business judgement or, if it was, that it was dishonest or so unreasonable no sensible company director could have made the decision."
In this context of director liability, Austin invited a panel of experts to consider the role and responsibilities of company boards.
The panel included Catherine Brenner (pictured left), non-executive director at Coca-Cola Amatil, Boral and AMP; group company secretary at Commonwealth Bank of Australia, Margaret Taylor, and QBE general counsel Duncan Ramsay.
Austin said boards must move beyond a monitoring role and take the lead in strategic decision making.
Brenner cautioned, however, that boards are high-level advisers not strategists – a responsibility that lies firmly with the management team and, specifically, the CEO.
"The board is there to provide perspective, to provide challenge," she added.
Taylor agreed that non-executive directors must understand the business, its key drivers and risks and, using this knowledge, take a high-level advisory role in strategic discussions.
Information overload
Too much knowledge, however, can contribute to the already "critical issue" of information overload for non-executive directors, said Taylor, a problem highlighted by the Centro case.
Management can assist the board by adhering to strict guidelines that dictate the length of board papers so it is "hard to go astray", she added.
Brenner commented: "That's music to my ears."
"You can really see the difference when there is that discipline and structure around writing board papers."
Ramsay also claimed that information overload is a problem and urged company secretaries to tailor or truncate documents depending on the audience. He explained that non-executive directors rarely require the same level of detail as management.
The panel also discussed the pros and cons of electronic board papers and whether directors should attend all board meetings. On the latter topic, all panel members indicated their preference for non-executive directors to attend in person rather than dial in, whether by phone or video conferencing.
The panel discussion followed a keynote by former High Court judge Michael Kirby, who described limited liability in corporate law as a "brilliant invention".