Life gets shorter for Colin Biggers & Paisley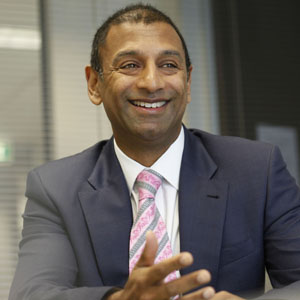 Colin Biggers & Paisley has dropped its 114 year-old name and is now CBP Lawyers.
Last month the partners across CBP's three offices in Sydney, Melbourne and Brisbane formally adopted the abbreviated firm name.
Speaking to Lawyers Weekly, the firm's managing partner, Dunstan de Souza (pictured), said that the addition of the firm's Melbourne and Brisbane offices in the last two years – in states where Colin Biggers & Paisley was not an established name – meant that the switch to CBP made sense.
"Colin Biggers & Paisley was an irrelevant brand in those states," said de Souza. "When we launched in Queensland and took out ads, we always referred to ourselves as CBP."
CBP merged with Melbourne's Monahan + Rowell in 2012 and Brisbane's Hemming + Hart late last year.
While CBP is a national firm, de Souza also said that the increasingly global nature of the legal profession meant that a shorter name made commercial sense.
"We have a growing international client base," he said.
"CBP is much easier to deal with in the Asian and international marketplace than Colin Biggers & Paisley.
"It rolls off the tongue better, for what it's worth."
de Souza added that the firm has been informally known as CBP inside and outside the firm in Australia for many years, with CBP Lawyers being the firm's official logo for quite some time.
de Souza said that the re-branding exercise as part of the new name was relatively minor, with the website and new business cards for staff in Sydney and Melbourne requiring the most extensive changes.
"It is a change, when you have a 114-year old name like Colin Biggers & Paisley, to be now calling yourself CBP Lawyers," he said. "In a profession that is changing as rapidly as our profession is changing in Australia and across the world, this is just a minor evolution in the context of some of the radical changes that are taking place."
de Souza said that although the name change was partly made for international reasons, it is not symbolic of the firm looking for an international merger down the track.