Exclusive: Legal veteran sues for discrimination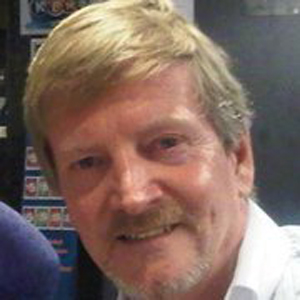 A former law firm partner recently shortlisted for a major award is suing a legal educator that said it could no longer "carry him" after he was ill.
Legal mentor and former private practice lawyer Garry Mann (pictured), 61, has launched legal action against Melbourne's Leo Cussen Institute for alleged breaches of the Disability Discrimination Act. Mann lodged a statement of claim in the Federal Court in November 2013. Leo Cussen, represented by Maddocks partner Ross Jackson, filed a reply earlier this year.
Mann is seeking damages for alleged discrimination, including loss or potential loss of his position as a mentor/legal practitioner, loss of income, loss of self-esteem and loss of career satisfaction and enjoyment.
The statement of claim reveals that, in or around July 2010, Mann contracted an illness that resulted in symptoms including rigors, debilitating abdominal pain and joint pain. Mann took around 26 weeks' leave associated with the illness in 2012.
Mann claims that in late May 2013 his treating physician Dr Kuan Chin deemed him fit to carry out the inherent requirements of the mentor role.
After returning from leave in mid-July, Mann was deemed as being fit to return to perform the mentor role with "reasonable adjustments".
The adjustments included: reducing the number of trainees that Mann would be required to mentor, modifying his working hours to no more than 38 hours per week and limiting his responsibility for topic coordination.
Mann alleges that Leo Cussen refused to implement the changes. The institute has argued that the adjustments "were not reasonable".
Leo Cussen claims that the adjustments would have imposed significant additional workload on other employees.
Time to think
Two days prior to taking annual leave in June 2013, Leo Cussen executive director Elizabeth Loftus told Mann to take the opportunity to consider his future options. Mann alleges that he was told to "think about his role at [Leo Cussen]" and that he and Loftus would discuss his position when he returned to work.
Mann was informed on 16 July 2013, a day after he was shortlisted for the Law Institute of Victoria's Mentor of the Year Award, that his employment as a mentor would be terminated.
Leo Cussen believed that Mann was unable to perform the inherent requirements of the role.
Leo Cussen also told Mann that it could "no longer afford to carry [Mann] in a modified role" due to, among other things, an unexpected downturn in overseas student numbers.
In Federal Court filings obtained by Lawyers Weekly, Leo Cussen said that its financial situation had been severely hit by the reduction in enrolments.
"The institute was facing a substantial shortfall in income for 2013," said the defence document.
The average cost of Leo Cussen's practical training course for onsite overseas students for 2014 is $14,500 per year.
Mann declined to comment when contacted by Lawyers Weekly.
His lawyer, Chris Molnar, a partner at McKean Park, confirmed that the case is ongoing but said he could not comment further on the matter.
Lawyers Weekly also approached Leo Cussen's executive director Elizabeth Loftus for an interview. Loftus declined to answer specific questions but did state that Leo Cussen denies any allegation that it has unlawfully discriminated against Mann.
Molnar confirmed to Lawyers Weekly that Mann is still employed by Leo Cussen as a legal practitioner/mentor.
A second opinion
By 13 December 2013, after a second medical report had been obtained, Leo Cussen told Mann that it had decided not to terminate his employment and expected him to resume his original full-time role on an ongoing basis.
While Dr Chin's medical report of May 2013 stated that Mann should be able to undertake full student contact by 2014, Leo Cussen requested that Mann be assessed by another physician, Dr Sivanesan. The request was made three months after Mann had been notified of the termination of his employment.
Dr Sivanesan concurred with Dr Chin that the applicant should be able to fulfil his position as a mentor on a full-time basis in 2014.
"Upon consideration of the Sivanesan Report [Leo Cussen] determined not to terminate [Mann's] employment," Leo Cussen has stated.
The filings state the Australian Human Rights Commission terminated the complaint on 3 October. Lawyers Weekly understands that the case has been deferred to the Federal Circuit Court due to Mann's continued employment at Leo Cussen.
Molnar confirmed that a Federal Circuit Court hearing is scheduled for April.
Prior to joining Leo Cussen, Mann worked as a sole practitioner in Melbourne and had previously been a partner at Read Kelly and Riordan Partners. In these roles he primarily engaged in personal injury and medical litigation.
Mann was a committee member of the Law Institute of Victoria from 1977 to 2003.