Kemp Strang to open in Melbourne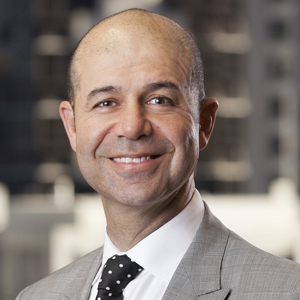 Sydney law firm Kemp Strang is planning to open its second office by launching in Melbourne.
Kemp Strang has just over 130 staff and around 20 partners, with particular expertise in banking and finance, insolvency and regulatory and competition work.
It is hoping to have the Melbourne office up and running by the end of June.
"We are excited about having a tailored banking and finance offering in Melbourne," said Kemp Strang managing partner Michael Joseph (pictured). "It also forms an integral part of our growth plans, and in this regard I expect to make further announcements as we progress our options in other Australian centres."
Kemp Strang formerly had an alliance with Melbourne firm Russell Kennedy via the Kennedy Strang Legal Group, which also included Thynne & Macartney in Brisbane and Lynch Meyer in Adelaide.
The Kennedy Strang Legal Group was dissolved late last year.
Raiding globals
Kemp Strang has taken three lawyers all previously with Norton Rose Fulbright in launching its Melbourne practice.
Andrew Bruce, who left NRF's Melbourne partnership within the last 18 months, and special counsels Emma-Jane Stevens and Andrew Bretherton are all joining Kemp Strang's fledgling Melbourne office.
The raid on NRF is the latest poaching of lawyers from larger firms by Kemp Strang.
Last year, Lawyers Weekly exclusively revealed that the highly regarded financial services partner Vicki Grey had left Gadens to join Kemp Strang in Sydney.
Kemp Strang also took Jason Lambeth from Ashurst last year.