Norrie case gets big law backing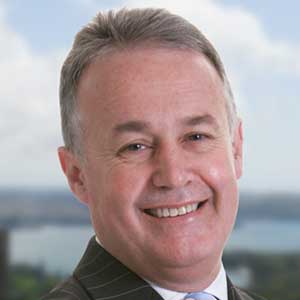 DLA Piper is acting for a transsexual named Norrie whose fight to be recognised as being of non-specific sex has made it all the way to the High Court.
Last week (4 March) DLA and David Bennett QC defended Norrie's right in to be identified as neither male nor female on the NSW Births, Deaths and Marriages register.
Scott McDonald (pictured right), the DLA partner on the case, told Lawyers Weekly that while proceedings have focused on the interpretation of the Births Deaths and Marriages Registration Act 1995 (NSW), a judgment in the High Court could have a "flow-on effect" to other states with similarly-worded legislation.
"Saying [the decision] will be binding in any other state is drawing a bit of a long bow, but it will certainly be instructive to other states … as to what the court with the ultimate authority on these matters would make of a similar appeal [in their state]," he said.
Norrie (pictured left) was identified as biologically male at birth but underwent sexual reassignment surgery in 1989.
In 2010, Norrie applied for a name change and also requested that the gender on the identity certificate be replaced with "not specified".
In a landmark decision, which was handed down in May last year, the NSW Court of Appeal found that existing legislation could recognise options other than male and female.
The NSW Registrar of Births, Deaths & Marriages, represented by Jeremy Kirk SC, is seeking to overturn that decision.
If Norrie is successful in his bid to uphold the NSW Court of Appeal decision, it may not necessarily be a positive outcome for the intersex community, according to Organisation Intersex International Australia president Morgan Carpenter.
Carpenter told SBS that he is concerned the decision could result in all intersex people being categorised as an alternative gender, even if they identify with being either male or female.
While McDonald would not comment on whether Carpenter's concerns are well-founded, he admitted that the Norrie case has been an exercise in being "politically careful".
He said the firm had decided to focus solely on delivering a successful outcome for Norrie and leave the more difficult questions of how the decision affects the intersex community to be articulated by the High Court in its judgment.
"We think it will hopefully be a progressive judgment by the High Court and one that will give some clear way forward not only in NSW but in other states where similar issues have arisen," McDonald added.
In 2013, the Attorney-General's department published the Australian Government Guidelines on the Recognition of Sex and Gender, which states that government departments that collect personal records must allow for a person to change their gender to "X" if they provide certain documentation, such as a medical statement and a travel document with the preferred gender.
In Victoria, intersex individuals can nominate their gender as "indeterminate" or leave the field blank on their birth certificates.