Keep the ban on contingency fees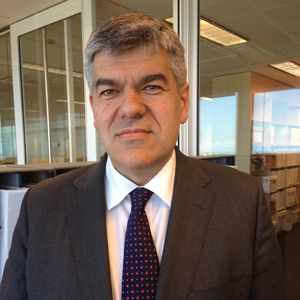 A global law firm partner has warned that any easing of regulations that ban lawyers claiming contingency fees on class actions would see plaintiff firms flood the market.
John Emmerig (pictured), a partner at Jones Day in Sydney, was speaking to Lawyers Weekly ahead of a class action roundtable that he will be speaking at on 26 March.
The roundtable will be chaired by the former Federal Court judge Kevin Lindgren QC. Other panel members include class action expert Ben Slade from Maurice Blackburn; Allison Stanfield, an eDiscovery expert from e.law; John Walker, the executive director of Bentham IMF Limited (formerly IMF Australia); and Justin Whealing, the editor of Lawyers Weekly.
The Law Council of Australia is yet to indicate whether it supports lawyers being able to take a cut of the settlement or damages wins of its clients.
In a submission to the Productivity Commission in November, the LCA said that it was "currently engaged in a national consultation process" on whether it would support the lifting of the prohibition on contingency fees.
Currently, litigation funders are able to claim such contingency fees in Australia.
"The single biggest driver of change in terms of fuelling interest [in class actions] is almost certainly going to be if there is any modification with contingency laws," said Emmerig, who along with Slade, co-chairs the LCA Class Action Committee. "As soon as plaintiff firms can charge contingency fees for these actions, overnight, we will have essentially hundreds of new litigation funders in the marketplace in terms of plaintiff firms looking to take advantage of what they see as a common opportunity, which is to move away from hourly fees to contingency fees."
In Australia, the litigation funding market is dominated by Bentham IMF, with Maurice Blackburn and Slater & Gordon the largest plaintiff law firms.
Both Maurice Blackburn and Slater & Gordon have consistently supported abolishing bans on contingency fees.
"In effect, it is a doubling of costs, as you have two businesses, two overheads and two sets of employees both trying to achieve a reasonable return from an act of litigation," said James Higgins, the head of Slaters commercial and litigation projects team when speaking to Lawyers Weekly in 2010.
USA is not OK
Emmerig has significant reservations about the current state of the class action regime in Australia. He said the domestic market is veering towards the excesses of the USA in the 1980s.
"Australia, in some ways, has the easiest class action laws in the world," he said. "For example, in the US, they have a safeguard stage of certification, which we don't have, and that is a critical filter in the life of the American securities class actions.
"I have concerns about the present state of affairs. "I think it like it feels like the start of the problem period in America in the 1980s."
Emmerig, the former head of the class actions practice at Ashurst prior to joining Jones Day, has acted on numerous class actions covering shareholder claims, financial products and environmental/product liability.
He is critical of the current class action system which sees funders and lawyers often walk away, in some cases, with half the damages or settlement money awarded.
"This seems on its face to be disproportionate if not out of control at the moment," he said. "On balance, I think there is a strong case to be made for limiting the size of returns that funders can charge in these types of cases."
When asked by Lawyers Weekly if this was a bit rich coming from a global law firm partner who charges substantial hourly rates, he defended the role of defendant lawyers in class actions.
"The role of a lawyer is to represent their client in court," he said. "We provide a service and charge on an hourly rate which has a clear and direct relationship between what we do, how long that takes and what we are paid. 
"The legal system in this country was never designed to contemplate litigation as a business where third party funders were involved and taking the percentages that funders now take.
"Traditionally, laws of champerty and maintenance expressly sought to keep this sort of influence out of the court system all together. As the longer-term effects of the changes to those laws become apparent, my view is that further reflection on whether other counter-balancing changes to mitigate the effects is also now required."
The Class Action roundtable is being jointly sponsored by e.law, ExpertsDirect and Lawyers Weekly.
It will be held in Sydney's MLC Centre on Wednesday 26 March.
It is free to attend and you can register here.
The roundtable will also examine whether class actions act as a deterrent for abuse of power by large corporates and if regulators should play a more significant role.