Clutz pulls out of Hong Kong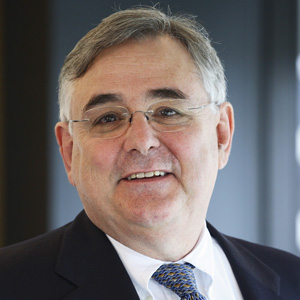 Clayton Utz has announced that it will sever formal ties with Hong Kong firm Haley & Co in June to focus on the domestic market.
The firms have "mutually agreed" to end their formal association on 30 June 2014, according to Clutz, four years after the alliance was formed.
Chief executive partner Darryl McDonough (pictured) said the move reflected a shift in Clutz's international strategy and a renewed focus on Australia.
"We had been undertaking work in the wider Asia Pacific region for several years [at the time the relationship was formed], so it made sense to have an on-the-ground presence in Hong Kong," he said.
"However with the changes in the legal services market we have developed a clear strategic focus on being Australia's pre-eminent top tier independent law firm."
He added that the firm would maintain "deep relationships" with law firms in "key international jurisdictions".
McDonough is stepping down from his chief executive role on 1 July and will be succeeded by litigation partner Robert Cutler.
Aside from its association with Haley & Co, Clutz does not have offices in any other country.
Glenn Haley, senior partner at Haley & Co, said the ending of the association would not affect the 10-lawyer Hong Kong office.
The announcement follows the departure of a couple of key partners from Clutz.
Energy & resources partner Keira Brennan ditched Clutz this month (4 March) to join Norton Rose Fulbright's Brisbane office, and HWL Ebsworth poached Sydney-based banking & finance partner Paul Gatward from Clutz in February.