Brisbane lawyer goes her own way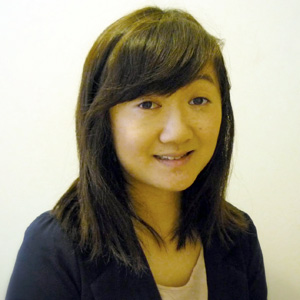 A senior associate has started a boutique firm that gives clients a tailored bill from the outset in the name of full fee disclosure.
Amy Soong (pictured), a lawyer at Russo Lawyers for more than six years, is about to launch her own criminal practice in Brisbane. The firm offers fixed fees and other forms of value pricing that calculate costs based on the nature and complexity of a particular case.
That way the lawyer-client relationship isn't strained when the client receives a bill they weren't expecting, Soong told Lawyers Weekly.
"Ongoing fees are a concern [to clients]," she said.
"I provide fixed fees or ranges for each step [of a case] so clients know what to expect and aren't surprised at the end of the matter."
Ashworth Lawyers will officially open its doors next Monday (31 March). The firm offers criminal law, traffic offences and litigation services.
Soong said she will discuss fees with potential clients before taking on a case. She plans to then create a timeline detailing the steps required and the associated costs.
This process not only provides cost certainty to clients, but also allows Soong to manage her workload more effectively, she claimed.
Another benefit of this pricing model is that it simplifies the firm's accounting, keeping Soong's overheads down, she added.
"By keeping the practice and processes simple, I am able to control and keep overheads low and simple and offer time and value to clients.
"It also allows me to organise my time and focus more on the client work."
Not a question of balance
Soong admitted that she didn't start Ashworth for a better work-life balance, which has been the motivation behind a few new start-ups.
A former senior associate at Henry Davis York recently launched a boutique firm in Sydney to structure her working day around raising two young daughters. Meanwhile, in Melbourne, two firm partners left large law firms to launch Hive Legal, which has a flexible working model; and a young mum started an online law firm from her kitchen table.
However, 28-year-old Soong said she had been planning to launch her own firm for some time.
"Opening my own practice was something I've always wanted to do and for me, personally, the timing was right," she said, explaining that she doesn't currently have family responsibilities.
"I took year off to discover the kind of practice I wanted to create."