We will waive the right to remain silent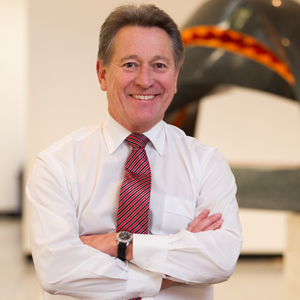 The head of the College of Law has flagged that legal educators will be speaking out more on issues such as depression.
Neville Carter (pictured), the College of Law's (COL) managing director, was speaking to Lawyers Weekly at a time when the COL is celebrating its 40th anniversary.
Carter said that while the COL, Australasia's largest provider of practical legal training, has been "a quietly diligent servant of the profession for the past 40 years", he said the College would take a more activist tone in the future.
"In the next 40 years we will seek to be a more mature and eloquent speaker on behalf of the profession," he said. "That is a big change; you will see more educational institutions being more vocal on social issues."
In 2012 the COL won a Mental Health Matters Award in recognition of its introduction of a Well-being & Resilience for Lawyers workshop into its curriculum.
While highlighting depression and diversity as two important issues the whole profession is confronting now, Carter said that national profession reform was the most pressing concern for national legal institutions such as the COL.
"I feel the weight of this chain around the professions' ankle has been too long," he said, emphasising the College's support for national profession reform. "To have that resolved as a set of educational standards and licensing principles will be a great challenge."
Ranking Australia's leading cases
The COL will be running a survey to find out Australia's top 40 Legal Cases between 1974 to 2014 as part of its 40th anniversary celebrations later in the year.
Already, the COL has run a survey to find out what are Australia's top 40 legal films during that time, with 1997's The Castle edging out Erin Brokovich and A Few Good Men.
A large gala dinner in September will also mark the anniversary in a more formal way.
"The focus of all the celebrations will be about looking back at what those major changes which brought the existence of the COL were designed to do, and the extent to which they have been achieved," said Carter.
Since opening in 1974 with two practical legal training courses, the College now offers over 70 intakes in Australia and New Zealand.