Shock to the heart (or wrist), and you're to blame, you give billing, a bad name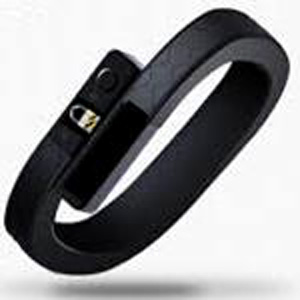 A new wearable device that "shocks" lawyers into meeting billable hour targets is creating waves in the legal profession.
The new ShockLaw time-management solution has divided lawyers. Some say the technology is Big Brother gone too far, while others are heralding it as the greatest innovation in the law since legal process outsourcing.
Management consultancy Janders Dean launched the ShockLaw Bill-IT bracelet today (1 April). The mobile device, which can be worn on the wrist or ankle, has taken technology developed by law enforcement authorities and adapted it to the business setting.
GPS location capabilities track a lawyer's movements, while a 'time capture system' records when an individual or practice group has not reached billable hour targets.
This information is aggregated in a central database which can be accessed by firm managers on their mobile devices, which is especially useful when they are working remotely or looking for work to do when they are allowed to go on holidays.
The device also has an inbuilt vibration motor, which sends an alert through to the wearer every six minutes reminding them to record their time. More "intense" alerts are transmitted when a lawyer has fallen behind in their billable hours.
In order to preserve the integrity of the data collected by the device, sensors alert management if the user is attempting to remove the bracelet.
Punishment fits the crime
Justin North, director of Janders Dean, dismissed allegations that the device is an aversive designed to punish unwanted lawyer behaviour.
He claimed ShockLaw technology is a revolution in today's competitive legal market.
"With the legal marketplace in Australia becoming more competitive, firms need to ensure that they are finding every opportunity to enhance the productivity and efficiency of their lawyers," he told Lawyers Weekly.
"The ShockLaw product is the next generation of tools that will allow firm management to more closely control their lawyers' behaviour at all times."
A UK firm is currently trialling the device on all 520 of its legal staff, including partners. The firm has already achieved a 200 per cent increase in productivity this month compared to the same time last year.
Other early adopter firms will roll out the technology in the coming months, revealed North.
"Interest from law firm management in the product has been overwhelming," he said.
"It shows that firms are truly embracing emerging legal technologies, in an increasingly competitive market, with a clear desire to proactively increase lawyer productivity."
The Janders Dean's technology innovations team is currently working with engineers from some of the world's major suppliers of elevator technologies on the next generation of the ShockLaw product.
The more sophisticated solution will contain functionality that automatically disables a lawyer's ability to exit the building if they have not entered their time as required, or if they are falling behind their expected billable hours.
North revealed the next product is also planned to be available on 1 April next year…