Small firm a contender among heavy hitters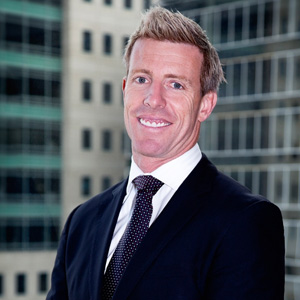 A boutique firm that has doubled its revenue in less than two years has been named among global heavyweights as a finalist for a major law award.
KellyHazellQuill was recently announced as a finalist for the Law Institute of Victoria's (LIV) Law Firm of the Year Award along with Herbert Smith Freehills, King & Wood Mallesons and Minter Ellison.
Justin Quill (pictured right), one of the firm's directors, told Lawyers Weekly that while KHQ is small and has "a significantly different proposition" to the other finalists, it has the legal muscle to compete with large law.
"We do often compete in the same space for the same sorts of clients, we're just a hell of a lot cheaper," said the former Corrs Chambers Westgarth partner.
Since July 2012 KHQ has doubled its revenue. The firm's coffers are also presently 40 per cent over budget for the current financial year.
The firm's continued impressive financial performance is in stark contrast to the declining profit margins, salary freezes and redundancies being experienced by many large domestic and global law firms in Australia.
Commercial success was not, however, the award's main criteria. The LIV requested that firms demonstrate how they have enhanced or improved staff development and wellbeing, corporate social responsibility or business success. A firm's application of strategic vision and leadership resulting in successful outcomes and changes in culture was also considered.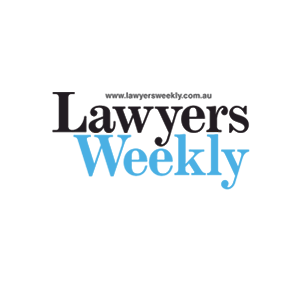 KHQ director Victoria Keller (pictured left) singled out the firm's approach to flexible work arrangements as a differentiator.
More than a third of KHQ's employees work flexibly, Keller revealed, adding that the entire firm is encouraged to work flexibly.
"We don't adhere strictly to business hours," she said, explaining that a number of staff start early so that they can finish in time to make the school pick up.
Another highlight of the KHQ's award submission is its work setting up and running a charitable trust fund that receives tax deductible donations for asylum seekers and refugees. In the nine months since its inception, the Community Placement Network Assistance Trust has raised around $13,000 and has assisted around 100 asylum seekers and refugees, mainly in Victoria and Queensland.
"It's great that we've had enough to stand up there with the bigger firms in terms of recognition," said Keller.
KHQ may be up against formidable opponents for the LIV award, but it isn't the first boutique to be named a finalist. In 2013, two-office firm Justitia took the prize, beating mid-tier Mills Oakley and national IP specialist Phillips Ormonde Fitzpatrick.