Case dismissed for mandatory pro bono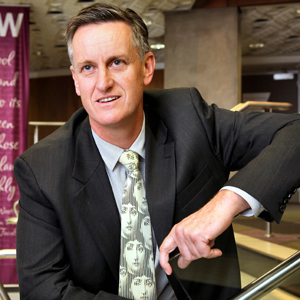 The head of the National Pro Bono Resource Centre (NPBRC) has maintained that pro bono should remain voluntary in light of a Productivity Commission report released this week.
John Corker (pictured), director of the NPBRC, told Lawyers Weekly that he supports the Productivity Commission's recent finding that compulsion is not an appropriate way to bolster pro bono legal services.
He claimed mandatory pro bono is "a complete misunderstanding of what pro bono is about".
"[Pro bono] comes from a professional obligation, an ethical obligation of lawyers to give back to their community ... it's inherently voluntary in nature."
Corker reiterated comments he made last year in response to the results of a Lawyers Weekly poll, which found 41 per cent of lawyers believe pro bono is a personal choice.
The Productivity Commission's Access to Justice Arrangements report was released on Tuesday (8 April).
To support its recommendation, the Commission cited several constraints to mandatory pro bono, including lack of capacity and expertise of lawyers, conflicts of interest and firm culture.
Speaking on firm culture, a pro bono clearing house manager revealed to the Productivity Commission that some secondees had been told by partners that doing a pro bono secondment would be "a black mark on their career".
Corker commented that law firm leaders play a critical role in "building and developing a culture of support" around pro bono.
"Lawyers should share the ethical view that it's a good thing to do pro bono; in a firm that has not turned its mind to that, it can take some time for them to come around and ... support each other in doing the pro bono work."
The report also raises barriers to pro bono participation that are specific to in-house lawyers. These include the view held by organisations that pro bono has the potential to damage their reputation.
The NPBRC points to certain areas of pro bono work that corporates are less likely to pursue, such as work involving prisoners or refugees.
Corker added that in-house lawyers also "don't have the same level of support as lawyers in firms" and suggests greater collaboration with law firms to tackle the problem.
"One of the best models for in-house lawyers to do pro bono work is to do it in conjunction with a good law firm pro bono program and take advantage of the support and expertise that exists within their law firm."
The NPBRC helped to clear the way for in-house lawyers to perform pro bono work in 2009 by developing a professional insurance indemnity scheme to cover corporate counsel for civil claims arising out of their pro-bono work.