No truth in wine as Premier resigns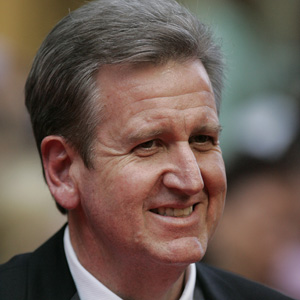 A $3000 bottle of wine from a former law firm managing partner has brought about the downfall of NSW premier Barry O'Farrell.
At ICAC hearings yesterday (15 April) NSW premier Barry O'Farrell (pictured) denied receiving a bottle of 1959 Grange Hermitage from former CBP Lawyers managing partner Nick Di Girolamo.
The premier's denial came despite phone records of a mobile telephone call between himself and Di Girolamo on the evening the wine was supposed to be delivered to his home on Sydney's north shore in April 2011.
At ICAC hearings yesterday, counsel assisting the Commission, Geoffrey Watson SC, asked Di Girolamo if he was "trying to butter Mr O'Farrell up with gifts".
The former chief executive of Australian Water Holdings told ICAC that he wasn't, but he did admit to sending O'Farrell a 1959 bottle of Grange Hermitage, the year the former Premier was born, as a gift. Di Girolamo, a Liberal Party fundraiser, said this was sent as a means of "congratulations on finally getting into office after 16 long, hard winters in opposition".
When O'Farrell took to the stand at ICAC yesterday following Di Girolamo, he denied receiving the wine and said he had no recollection of a phone call between himself and Di Girolamo on the evening the wine was supposedly delivered.
"I have no knowledge, I don't know about this phone call duration of 28 seconds but what I do know is if I had received a bottle of 1959 Penfolds Grange I would have known about it and, and I did not receive a bottle of Penfolds Grange," said O'Farrell when appearing at ICAC.
Di Girolamo had previously told ICAC that O'Farrell had called him to thank him for the wine.
This morning (16 April) O'Farrell resigned after it emerged he had signed a thankyou note addressed to Di Girolamo for the wine.
"1959 was a good year, even if it is getting further away," wrote O'Farrell in the note. "Thanks for all your support."
At a press conference this morning, O'Farrell said he did not deliberately attempt to mislead ICAC, but described his failure to acknowledge receiving the wine as a "significant memory fail".
His resignation will be effective as of next week.
At ICAC on Monday (14 April) Watson described Di Girolamo as being an "old-fashions(sic) shyster fraudster".
O'Farrell is the second NSW premier to resign following revelations at ICAC. In 1992, Nick Greiner stood down as premier after the Terry Metherell Affair.