Exclusive: Sharon Cook calls time as head of HDY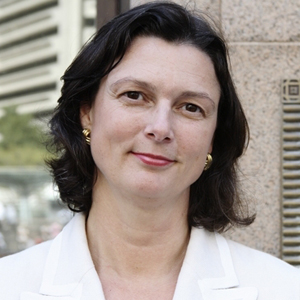 Sharon Cook will not be Henry Davis York's managing partner in 2015, with the firm to elect a new head in August.
Cook (pictured) is standing down as managing partner of HDY at the end of the year and has indicated that she might also be leaving law altogether.
Speaking to Lawyers Weekly, Cook, the head of the firm since July 2008, said it was her decision to stand down and that she was not put under pressure to move on.
"If I had wished to stay on that would have gone to a vote of the partners and I am confident that would have been successful," she said. "I have had two terms and six months and that is certainly enough for me."
Cook's current term was due to expire at the end of the current financial year on 30 June. That was extended for six months at the request of the firm's board and ratified by a partner vote.
A key reason Cook was asked to stay on for an additional six months was to lead an overhaul of the firm's partner remuneration structure.
"We are trying to strengthen the link between performance and reward, and we are looking at a variety of models," said Cook, confirming that HDY's partner remuneration committee is seeking to move away from its pure lock-step model.
Over the course of Cook's tenure, HDY has increased revenue by around 35 per cent and expanded from its Sydney home, opening an office in Brisbane in 2011.
However, the past two financial years have seen only modest revenue growth and in March the firm laid off 13 staff in its Sydney office.
The Brisbane office has not expanded its partner headcount since it first opened, with one of the firm's two foundation partners, Leonard McCarthy, relocating back to Sydney after his initial two-year term in Brisbane expired.
In January Brisbane-based Mark Schneider was promoted from senior associate to partner to join John Evans as the firm's current Brisbane partners.
Cook said the Brisbane office would expand in the future and that the firm was on track to exceed financial targets for FY14.
"In these difficult times we are actually outperforming our peers and doing exceptionally well," she said.
The new head chef
HDY's 51 partners will be voting to replace Cook in early August.
Lawyers Weekly understands that Jason Opperman, the well-regarded head of the firm's banking, insolvency and restructuring practice, is one candidate in what will be a contested ballot.
Lawyers Weekly has also been told that Michael Greene, who heads the firm's government sector group, is highly regarded within the firm's partnership and would also be seen as a strong contender.
Cook was not willing to discuss her possible replacements or who she will be backing.
"We are in the middle of the succession process at the moment, and that is a long and confidential process," she said, telling Lawyers Weekly that the firm has brought in independent advisers to assist with the appointment of the firm's next managing partner.
Cook said while it is open to her to return to practice next year and remain with HDY, she was exploring all options both inside and outside the legal profession.
"I have many months to consider what the future might hold for me and I honestly haven't made any decisions in that regard," said Cook.
"I am confident that I leave HDY in a much stronger position compared to when I took over and it has a strong and successful future ahead of it."
Cook indicated that HDY would possibly seek to specialise further in its two strongest practice areas of financial services and government work for the remainder of her tenure and into the future.
"What the partners and I have been able to achieve over the past six years is to move us as a firm with a strong but limited brand – with a tier one insolvency and restructuring practice, but now, six years later, we are seen as being top-tier in the two areas where we focus."
Lawyers Weekly understands that HDY's focus on these two core areas has caused some angst from lawyers in other practice groups, including the corporate and commercial group.