Slaters 'no comment' on RC allegations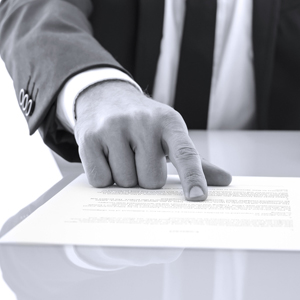 Slater & Gordon has declined to comment on allegations that it "forced" a victim of sexual abuse to sign a settlement in the firm's class action against Christian Brothers-run institutions.
Edward Delaney and Gordon Grant gave evidence at the Royal Commission into Institutional Responses to Child Sexual Abuse today (30 April) in Perth. Both victims spoke about sexual abuse that occurred at Bindoon Farm School.
Delaney described a subsequent class action by Slaters, which was launched in the 1990s, as "a joke", reported SMH.
He claimed that he was told by the firm that if he didn't take a settlement offer of around $3000 he would "get nothing".
"For what we went though, I felt this was an insult," Delaney told the commission.
Delaney also said that he did not understand the details of the settlement even though he had signed it.
"In my opinion, I was forced to sign the document," he added.
In separate testimony, Grant reportedly told the commission that he believed his telephone was bugged by Slaters after he had spoken out in a newspaper article.
Lawyers Weekly approached Slaters but the firm has declined to comment, stating that it was inappropriate to do so until firm partner Hayden Stephens gave evidence at a hearing tomorrow (1 May).
Stephens is the general manager of the firm's compensation practice in Sydney and Queensland.
Carroll & O'Dea partner Howard Harrison, who represented Christian Brothers and individual defendants, is also listed as a witness.