Exclusive: Top-tier firms drive social revolution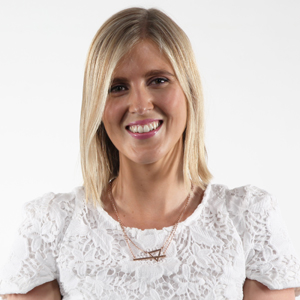 A new national study has found that social media use by law firms is catching up to the ASX200, with top-tier firms leading the charge.
The vast majority (80%) of Australian firms have ramped up social media activity since last year, and even more (91%) plan to do so in 2014, according to BRR Media's Sociability in the Top 100 report.
This increase in social media engagement has not brought firms in line with the ASX200, but the gap is closing, revealed Kate Ritchie (pictured right), general manager – Law & Government at BRR Media.
"Firms are saying 'we want to keep going, we want to keep improving, we want to keep engaging with the different channels', and they're not only doing it themselves but encouraging partners and lawyers to have their own presence and form their own conversations and communities," she told Lawyers Weekly.
BRR Media surveyed the top 100 law firms in Australia on how they engage with the five largest social media channels: LinkedIn, Twitter, YouTube, Facebook and Google+.
The research found that LinkedIn (90%) was the most popular channel, followed by Twitter (54%), Facebook (37%) and YouTube (29%). LinkedIn and Facebook were primarily used for recruitment purposes, while Twitter was the channel of choice for broadcasting firm updates.
Firms are also increasingly using new mediums, like video, to engage with clients, peers and potential recruits. Around 29 per cent of firms have an active YouTube account, compared to 12.6 per cent in 2012. This suggests that the legal industry is "coming to terms with the medium", commented Ritchie.
She added that all of the major channels allow firms and lawyers to speak to an audience they want to target in today's most popular format – short-form conversations.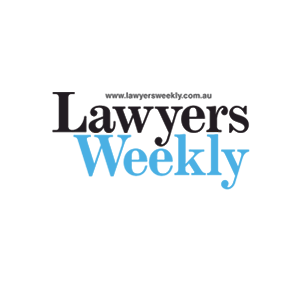 Size matters
Top-tier firms are more engaged with social media than mid-tiers and boutiques, according to the BRR Media report.
Speaking with Lawyers Weekly, Maddocks partner Rob Gregory (pictured left) commented that "resourcing is a big chunk" of why mid-tiers are lagging behind the large firms.
"It takes a lot of time to maintain a high social media presence and partners and lawyers don't necessarily have time to do it themselves," he said, noting that Maddocks has seen a spike in engagement across all channels since the firm appointed a specialised communications team.
Since 2013, the firm has increased LinkedIn connections by 20 per cent, Twitter followers by 30 per cent and Facebook followers by 50 per cent.
Gregory, who advises corporates and government on IT and IP matters, credited Maddocks' social media strategy for the boost in social engagement. The firm runs seminars on social media etiquette and has set social media targets, such as posting content at least once a week.
Keeping in control
Most firms may be doing more on social media, but they remain cautious, with 87 per cent regulating social media use at work. There are also a number of firms (17%) that don't use social media at all.
Gregory admitted that social media can be "productivity destroying". He added, however, that managing staff use of social media is preferable to filtering or blocking sites.
Some firms have also raised concerns about the risk of breaching client confidentiality on social media channels. But Gregory claimed the fear is unfounded.
"For what it's worth, there's an awful lot you can be doing on social media that doesn't involve anything close to a breach of client confidentiality," he added.