Exclusive: Ex-Mallesons leaders start new firm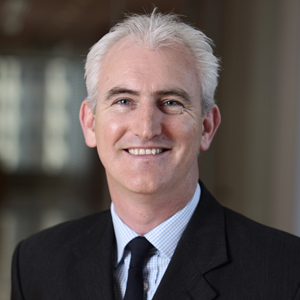 Tony O'Malley, the former Australian head of King & Wood Mallesons and Tim Blue, a former M&A managing partner, are back in the legal game, with a twist.
O'Malley (pictured right), a partner at KWM for over a decade, was the head of the firm in Australia for almost 15 months before leaving suddenly in May last year.
He has started the Sydney-based boutique firm LCR Advisory with Tim Blue (pictured below), a partner at KWM for almost 30 years before retiring in June. Prior to leaving KWM, Blue was a managing partner at the firm, leading the corporate M&A and tax practices.
Speaking exclusively to Lawyers Weekly, O'Malley said that in starting his own firm he felt a sense of freedom that was in stark contrast to the large law environment.
"It is quite liberating operating in a small start-up environment, where the singular focus is the client and you are not weighed down with governance and process and large institutional relationships," he said.
LCR Advisory is targeting ASX 100 and large international companies, with its core areas being corporate and regulatory work.
O'Malley, a senior in-house lawyer at Telstra before joining the KWM partnership in 2000, said that the telecommunications sector would be a particular area of focus for the firm.
"Our strategy is aimed at meeting the needs of senior leadership teams and supporting them with strategic projects and significant risk management," said O'Malley, adding that his firm was working on two major projects presently with high profile organisations.
O'Malley said LCR would seek to offer clients advice on specific projects, and this factor, combined with lower overheads, had opened the door for the firm to offer alternate fee structures.
"To the extent we can fix fees or have them projects based, we can do that," said O'Malley, who added that "if a client wants to be charged at an hourly rate, they can be… but that is not something we are promoting."
O'Malley and Blue's new venture continues a recent trend of senior partners at large global and national firms breaking away from the large firm model.
In February, ex-Minter Ellison partner Mitzi Gilligan joined forces with the former senior DLA Piper partner Simon Davidson to establish Hive Legal.
O'Malley was replaced as KWM's managing partner by Sue Kench.
With Lawyers Weekly exclusively revealing that Sharon Cook will be standing down as the head of Henry Davis York at the end of the year, Kench is likely to be the only female managing partner of a top 30 Australian law firm (by revenue) in 2015.
O'Malley and Blue are amongst a host of senior partners and practice group leaders that have left KWM in the past 12 months.
Other notable departures from the firm include Beau Deleuil, the former head of the firm's global dispute resolution team, who quit the firm for Quinn Emanuel in December and Craig Semple, the former head of the firm's national M&A group. Semple joined Gilbert + Tobin this year.
In February Ashurt's former head of infrastructure, Chris Mitchell, joined KWM.