Lets talk about the government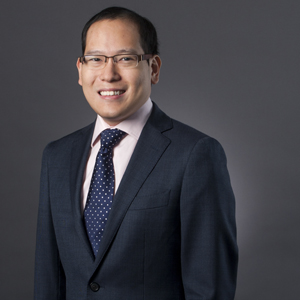 Three of the six finalists in the Government category of the Lawyers Weekly 30 Under 30 Awards come from one firm's Canberra office._x000D_
Three of the six finalists in the Government category of the Lawyers Weekly 30 Under 30 Awards come from one firm's Canberra office.
Andrew Bass is the first one of the trio of lawyers from Minter Ellison's office in the national capital to be selected as a finalist for this inaugural Award. The 27-year-old lawyer acts for a multitude of government clients and agencies, including the Department of Foreign Affairs and Trade and the Australian Sports Commission. Andrew is also the National Advocate Manager for a program of statutory recoveries conducted for the Department of Human Services. "He is an inclusive and inspirational leader who sees the fun side to the often pressurised work to be done," said Minters partner Andrew Gill.
26 year-old Mellissa Lai from Minters has been a key adviser in important social initiatives, such as the petrol sniffing prevention program. "Mellissa's positive outlook and professionalism made these difficult and challenging negotiations easier to manage," said Julia Mansour, a senior adviser with the Petrol Sniffing Strategy Section.
Kathryn McCormack is one of two finalists from Clayton Utz for this Award. The Sydney-based lawyer has already taken on a great deal of responsibility in her career, spending one year on secondment with Transport NSW as the sole legal representative for the North West Rail Link. "She quickly demonstrated a deep understanding of the policy and regulatory issues in the project and the Government's business and other objectives," said John Shirbin, the senior Clutz partner who chose Kathryn to go on secondment.
Corrs Chambers Westgarth's Jin Ooi (pictured above, top right) is a trusted adviser to a range of public sector clients, including the Department of Health. In representing the Department last year, Jin took it upon himself to provide an analysis of a major High Court ruling with a detailed history of the proceedings over the previous five-years, delivering his analysis to the client on the day of the judgment. "This is an outstanding piece of work which contains a detailed analysis of the various factual and legal issues – an excellent job," said Jin's supervising partner on the matter.
If Eugene Tan (pictured left)  wasn't a lawyer, he would be a successful entrepreneur. The Clutz lawyer combines his day job with being a director with SecondCycle, a charity he founded which provides recycled bikes to people who can't afford them. Not content with this initiative, Eugene would also like to see more innovation around legal technology. "Cloud-based resources open up a wealth of assets for lawyers and clients to draw on by giving them access to information where and when they need it."
Rounding out the trio of Minters finalists is Jane Woodward (pictured below). Promoted to senior associate last year, Jane would like to see alternatives to hourly billing offered to government clients. "Hourly rates can have negative impacts on government because they can reward inefficiency," she said.